Aai Kuthe Kaay Karte, October 11th, 2021, Written Updates Of Full Episode: Yash's Short Film Gets Selected For International Award Festival
Aai Kuthe Kaay Karte, October 11th, 2021, Written Updates Of Full Episode: Yash's Short Film Gets Selected For International Award Festival - Arundhati and Yash successfully arrange the money for Avinash so that he could pay his loan back.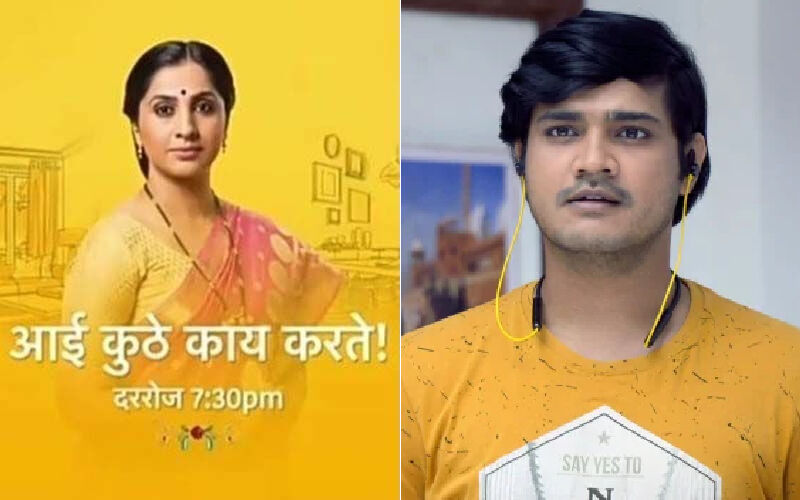 Realizing how bad her behavior is, Arundhati asks Sanjana's maid to leave, while paying her one month's salary. Further, Yash suggests Arundhati get shifted to Gauri's house. Realizing that she would be able to take care of Aai and Appa if she stays near them, Arundhati agrees to get shifted to Gauri's place.
Now, in today's Aai Kuthe Kaay Karte episode, Kanchan Aai does all the rituals for Navratri Pooja. Arundhati visits the house before leaving for the office. She also does the Pooja and takes Aai and Appa's ashirwad before leaving. After that, Arundhati has a nice talk with Aai and Appa, when Appa asks her if she knows about Anagha's parents visiting home. Saying that Abhishek has already told her, Arundhati tries to leave, but Kanchan Aai brings the topic of all the preparation. Arundhati then asks her not to do everything by herself, as she'll be back in time to help her.
Further, Arundhati shows her the watch that Appa gifted her. Later, when Aai goes into the kitchen to bring Prasad, Appa brings Avinash's topic and they start talking about him. When Arundhati says that Aniruddha would feel bad if he realizes that they kept him in dark about this, Aniruddha appears from his room. As he questions Arundhati and Appa, Appa quickly changes the topic, and Arundhati leaves for work followed by Aniruddha.
At work, Arundhati tries to inquire about the error in donation, but Meghna asks her not to leave that subject. As Arundhati asks her, why? Meghna tells her that some people in Ashram sell few products outside for their profit. And as the Ashram faces a negligible loss, it didn't catch anyone's eyes. Meghna also tells her that she tried to complain about that but nothing happened and now she ignores it, as she wants to keep her job. Hearing all this, Arundhati gets stunned to know that something like this is going on in social service organizations.
Later at home, Aai complements Anagha for being present for the Navratri celebration. While everyone is happy, Sanjana and Aniruddha return home and Sanjana starts complaining about everything. Kanchan asks Sanjana to go to Gauri's place if she is getting disturbed. As Sanjana asks Aniruddha to leave, Yash rushes home yelling and asking everyone to come into the living room. As everyone gathers there, Yash reveals that he's going to visit London, as his short film has been selected for the nominations of an International Film Festival. Hearing that everyone bursts out of happiness, except Sanjana as she tries to spoil the mood. As she brings the cost, Yash tells Sanjana that he's got invited and the organizers will take care of it. Hearing this good news, Kanchan Aai starts talking about the future. While everyone celebrates with Yash, Sanjana tries to spoil everyone's mood. Yash takes blessings from elders and as he touches his father's feet, Aniruddha gets emotional. As Yash brings the topic of Arundhati getting famous as well, Sanjana starts criticizing her, but Yash stops her saying that he'll do everything he can to make his mother a renowned singer. Further, Yash goes to his room to freshen up. And while everyone gets back to their work, Arundhati notices Gauri who has been out of the mood for the whole time when Yash was telling everyone about his achievement. As Arundhati asks her what happened, Gauri tells her that she' feels bad that Yash didn't tell her about this first.
Everyone then asks Gauri to go ask Yash herself. Gathen visits Yash's room and Yash tries to figure out what happened, as Gauri gets angry with him. After knowing what happened, Yash tells her why didn't he tell her first, then everything gets sorted and Gauri tells Yash about Arundhati paying the rent of her house. Yash asks Gauri to let her do that, as Arundhati doesn't want to become a burden on anyone and that she's only here to take care of Aai and Appa. Then the couple shares a sweet moment, as Gauri hugs Yash.
Image source: Hotstar