Aai Kuthe Kaay Karte, October 19th, 2021, Written Updates Of Full Episode: Sanjana Reveals Arundhati Has Mortgaged The House For Money
Aai Kuthe Kaay Karte, October 19th, 2021, Written Updates Of Full Episode: Sanjana Reveals Arundhati Has Mortgaged The House For Money. Aniruddha then loses his temper and lashes out at Arundhati.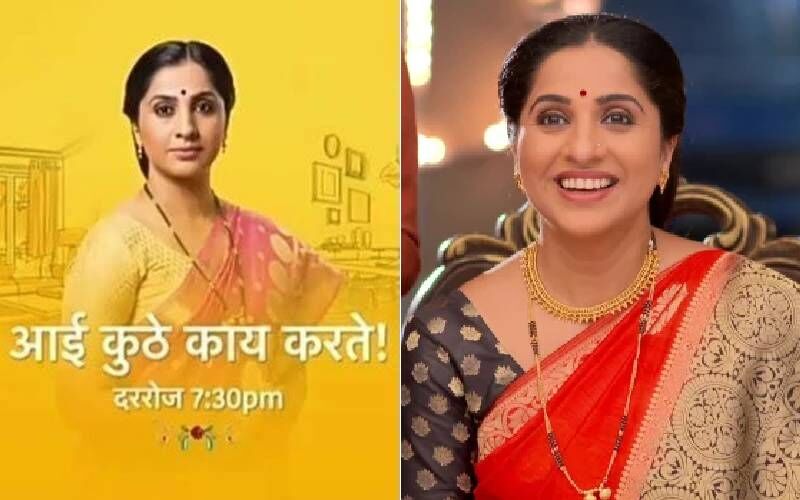 After hearing Yash and Gauri's conversation, Sanjana calls Arundhati asking her to rush home immediately. Later, Sanjana gathers everyone in the living room, while Avinash is getting ready to leave. As soon as everyone gathers in the living room, Sanjana makes a shocking reveal, saying that Arundhati has mortgaged the house for money.
Now, in today's episode, as Sanjana goes on telling everyone about what Arundhati has done, she tells them that she's done this for Avinash. Saying that Sanjana criticizes Arundhati, but stopping her Avinash asks Arundhati if it is true. But before she could answer, Aniruddha asks Sanjana how can Arundhati mortgage the whole property if she only has half of the house in her name. Sanjana then demonstrates the process with an example. Aniruddha starts questioning Arundhati and Avinash. As Yash tries to calm him down, Aniruddha lashes out at him and asks Arundhati about the details of the loan. As Kanchan Aai asks her if it is true, Arundhati answers saying that it is true. Arundhati further says that she's only mortgaged her part of the house.
Sanjana explains to her that it doesn't work like that. Aniruddha then asks Avinash if it was his idea and as he says it wasn't, Arundhati steps in saying it was her idea. As he asks Avi why did he ask Arundhati for money, Arundhati says that he didn't ask for her help he just told her his problem. After hearing that, Aniruddha asks Avinash about his problem and Avi tells him everything. As Avinash says that he didn't ask for Arundhati's help, Sanjana asks her why did she help him then? While Sanjana keeps accusing Arundhati, Aniurdhda asks her who did she consult for this. As Yash says that she consulted him, Aniruddha scolds him. Further, when Yash says that they'll return the money as soon as Avinash's house gets sold, Aniruddha asks Avi if the deal of his house is done. Avi tells him that he's trying but hasn't been successful in selling his house.
Then as Arundhati gets cornered by questions, Arundhati reveals everything that happened and why did she take this step. As Sanjana accuses Arundhati of fooling everyone, Appa reveals that he knew about it. He then tells everyone why did he opt to take such a risky step. Aniruddha then asks Appa what if he was the one who had taken this step instead of Arundhati. Sanjana then asks Arundhati why didn't she mortgage her jewelry and Arundhati answers her saying that she saved it for her children. Aniruddha feels devastated by the fact that no one consulted him before taking such a step.
Further, the debate goes on and Aniruddha makes Appa realize the facts and when Arundhati tries to say something, he shuts her up. Aniruddh then says that he'll have to do something to pay the debt, but Sanjana asks him to let Arundhati handle her mess. Arundhati apologizes to Aniruddha and Sanjana asks her from who did she take the loan. Yash then tells her that he was the one who did it and Aniruddha asks for details. As Sanjana keeps questioning Arundhati, Appa stops her. As the topic goes on, Sanjana tells Aniruddha that the house will soon be divided into three parts, as Avinash will soon be entering the house after selling his own house. As Aniruddh keeps blaming Arundhati for taking rash decisions, Appa says that it is Aniruddha's fault for leaving her in the first place. Aniruddha then asks Appa to do whatever he wants.
Image source: Hotstar