Aai Kuthe Kaay Karte, September 1st, 2021, Written Updates Of Full Episode: Kanchan Gets A Panic Attack, Aniruddha Lashes Out At Sanjana For Causing Trouble
Aai Kuthe Kaay Karte, September 1st, 2021, Written Updates Of Full Episode: Kanchan Gets A Panic Attack, Aniruddha Lashes Out At Sanjana For Causing Trouble.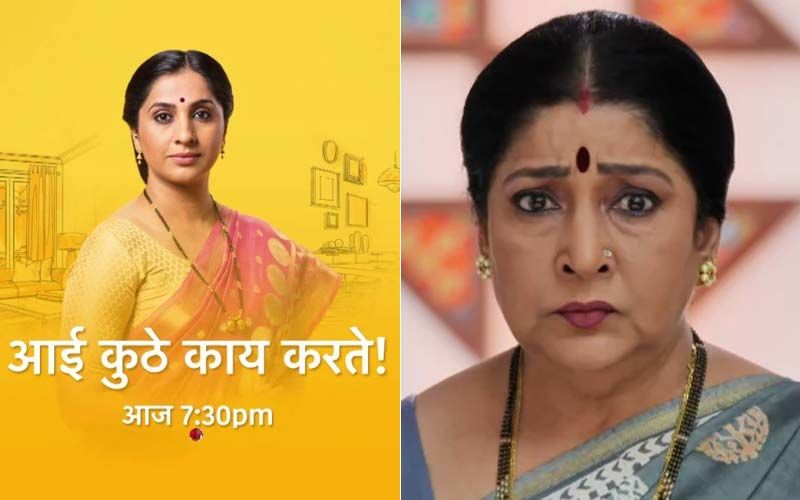 As the day of his marriage with Sanjana is approaching, Aniruddha runs away from home. Searching for him, Sanjana visits the Samruddhi bungalow and causes chaos. As Sanjana starts threatening the Deshmukh family, Arundhati makes Aniruddha return home. After returning, Aniruddha confesses that he didn't want to marry Sanjana and that's the reason he ran away. As he's left with no option, Arundhati asks him to marry Sanjana. Finally, Sanjana gets what she has been waiting for.
In today's Aai Kuthe Kaay Karte episode, Sanjana insists on going back to Samruddhi bungalow, as she's officially Aniruddha's wife. At the same time, Arundhati leaves for her mother's home. While going home, Arundhati crosses paths with Sanjana and Aniruddha. While Aniruddha talks with Arundhati, Sanjana thanks Arundhati for making Aniruddha marry her. Leaving for her mother's house, Arundhati wishes both of them a great life ahead. Returning to the bungalow, Sanjana calls Neelima for a Kalash. Neelima happily welcomes Sanjana. Just when Sanjana is about to enter the house, Kanchan stops her at the door. She then lashes at Sanjana telling her not to take a single step inside her house. But as Sanjana tries to tell her that no one can stop her now. Kanchan gets hyper and falls down.

Seeing his mother get a panic attack, Aniruddha rushes to his mother, leaving Sanjana behind. Hearing everyone scream, Arundhati and Abhi rush towards the house. They take Kanchan to her room and call the doctor. Dr. Kangal tells everyone that her blood pressure has increased drastically and if it doesn't stabilize she could get paralyzed. But for the time being, he's given her the injection, so she's out of danger, for now, but she needs to be hospitalized quickly. Appa blames Anirudha for Kanchan's condition and asks him to go away. Avinash calms him down as Appa lashes out at Aniruddha.
Further everyone except Aniruddha goes to the hospital with Kanchan. Aniruddha then lashes out at Sanjana for causing trouble. When Sanjana tries to defend herself, Aniruddha tells her to quietly accept the humiliation as no one is going to accept her. He then tells her that he values his family more than her and that she should keep that in her mind. After a while, Appa, Avinash, Arundhati, and Yash return home. Aniruddha asks them about his mother's health and Arundhati tells him that she is barely surviving. Further, asking Neelima to prepare tea, Appa scolds her for acting against everyone and welcoming Sanjana. Avinash stops Neelima, as she tries to justify her actions. Then Abhi returns home to take Kanchan's files and asking him to stop for a while, Arundhati goes to prepare a tiffin for him. Abhi then takes Appa to his room to find Kanchan's files.
Avinash stops and asks Arundhati to rest as she insists on cooking the food. While he's preparing the food, Arundhati and Avinash get talking. Arundhati blames herself for Kanchan's condition while Avinash puts the blame on Sanjana. Just as he is talking Sanjana hears him and starts arguing with him. Stopping this conversation at that point, Arundhati asks her not to argue any further. Meanwhile, Yash consoles Appa and asks him not to worry. but he is struggling to find the strength to stay calm.
Image source: Hotstar