Aai Kuthe Kaay Karte, September 23rd, 2021, Written Updates Of Full Episode: Sanjana Fights With Isha And Aniruddha Takes Her Side
Aai Kuthe Kaay Karte, September 23rd, 2021, Written Updates Of Full Episode: Sanjana Fights With Isha And Aniruddha Takes Her Side - Further, Sanjana gets annoyed, as the Deshmukh family arranges a Bhajan program.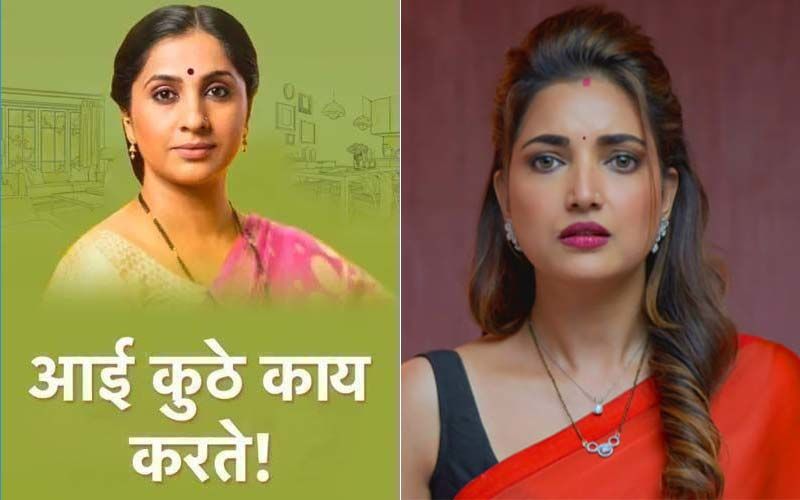 The wedding bells are about to ring over the Deshmukh family again, as Anagha accepted Abhishek's proposal and agreed to give him a second chance. While everything seems to be fine, Appa notices that Avinash is worried about something. He then inquires about Arundhati if she knows anything about it.
Now, in today's Aai Kuthe Kaay Karte episode, not being able to tell Appa the truth, Arundhati lies to him saying that she doesn't know anything. Further, Yash comes down and tells Appa that Kanchan has called him, just when the topic was going further. As Appa leaves, Arundhati asks Yash if he has asked his friends about the money. Yash tells her that he'll ask them soon, as everyone is busy due to the Ganpati season. Arundhati then asks him to hurry and Yash tells her to ask Avinash, the actual amount he needs. Further, Arundhati asks Yash to bring all the things required for the Bhajan program.
After a while, Isha and Kanchan talk about Abhi and Anagha getting together and Isha tells her the meaning of a Deja vu. Further Kanchan and Isha talk about Sanjana and Aniruddha's marriage. Further, Nikhil bumps into Isha when she's preparing for Pooja, and Isha yells at him. Present at the moment, Sanjana stops Isha and asks her not to yell at her son. Isha and Sanjana then get into an argument as Sanjana yells at Isha for scolding her son.
Kanchan then backs Isha up and they both start arguing with Sanjana. Kanchan asks Sanjana to leave the house with her son, but Sanjana keeps telling her that she also has a right to this house. Then Arundhati steps in and stops Isha. Aniruddha also comes and asks Kanchan to stop arguing with her and act nice with her as she's trying to blend in with them. As he takes Sanjana's side, Kanchan tells Aniruddha that she'll have to put as much effort into the family as Aniruddha and Arundhati have put. Further, hearing it from Kanchan, Aniruddha tells Isha to behave herself in front of elders and asks Arundhati to put sense into her.
The time for Bhajan comes and everyone does the preparation. The women from the women association come and Kanchan introduces them to Arundhati. Sanjana then gives her own introduction and Kanchan tells Sanaja that she can go to her room if she wants. Then they start Bhajan and everyone enjoys the Bhajan of Colony's Bhajan Mandal. While everyone enjoys it Sanjana gets annoyed by the noise, as she has to sleep early for her meeting, next day. Sanjana then complains about Aniruddha, but Aniruddha tries to explain to her that their family always arranges these programs during the festive season. Even though Aniruddha tries to explain, Sanjana keeps going on about how annoyed she is.



Image Source: hotstar