Aai Kuthe Kaay Karte, September 27th, 2021, Written Updates Of Full Episode: Sanjana Tells The Family About Mehta's Harassment Issues
Aai Kuthe Kaay Karte, September 27th, 2021, Written Updates Of Full Episode: Sanjana Tells The Family About Mehta's Harassment Issues. Arundhati takes a stand and the whole Deshmukh family supports Sanjana in her fight.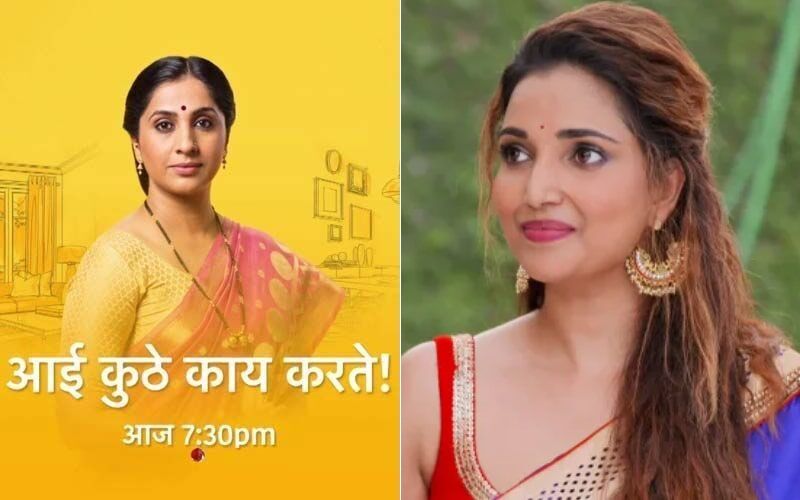 To get her job back, Sanjana meets her boss, Mehta, as he asked her to. Rather than hearing her request, Mehta harasses Sanjana and asks her to compromise with him, as she did with Aniruddha. Feeling destroyed, Sanjana returns home, while everyone is preparing for Bappa's Aarti.
Now, in today's Aai Kuthe Kaay Karte episode, Aniruddha asks Sanjana what happened, as she stands quiet at the door. Before telling him what happened, Sanjana asks him to do the Aarti first. While everyone else is doing Aarti, Sanjana gets flashbacks from what happened at the office and from all the time Anirudddha indicated that he didn't want to marry her. As the Aarti finishes, Arundhati goes to offer the prasad to Sanjana. With tears in her eyes, Sanjana asks her what did she gain after doing all this. As Arundhati tells her she married Aniruddha as she wanted, Sanjana tells her that even though she married Aniruddha, people still think of her as a characterless woman. Hearing that Aniruddha asks Sanjana if someone has said something to her. Sanjana then reveals that her boss harassed her and asked her to compromise with him. Telling her that she used Aniruddha to get promoted in her job, he insulted her saying that she's no talent. Hearing that Aniruddha loses his control and tries to go tach Mehta a lesson, but Kanchan stops him. As Avinash asks Sanjana why didn't she answer him back. Sanjana then tells him what Mehta said further that made her get disgusted. Arundhati then asks Sanjan to sit and offers her a glass of water.
Yash then asks Sanjana to report a complaint against him, but Sanjana refuses, saying that it won't be of much help. Further, asking Sanjana about her intentions, Arundhati tells Sanjana why does she get bothered by people if she truly loves Aniruddha. Aniruddha and Sanjana take it wrongly, but Arundhati explains to them that she's not asking her to ignore what happened. Instead, Arundhati asks Sanjana to face her hurdles if she considers herself a strong and independent woman. As Sanjana says that she'll quit the job, Arundhati tells her it is meaningless to do that, as it won't make any difference to her boss. He'll keep harassing his employees unless someone teaches him a lesson. Further, Arundhati makes Sanjana realize that she has every right and she must complain or oppose the person if he is doing something to her against her will. As Sanjana worries about her image, Arundhati tells her that she'll have to face more of such guys if she doesn't do something about it soon. She also tells her that after being independent for so long, if she doesn't have the courage and will to fight the person who harassed her, then she hasn't gained anything from her job. Arundhati tells her that Sanjana must put her boss in his place and she'll help her in every way she can to do that. Further, as Arundhati holds her hand forward, everyone lends their hands supporting Sanjana in her fight.
After that, the Deshmukh family celebrates Bappa's visarjan. As she wasn't there at the moment, Yash and Abhi tell Isha everything that happened. Isha also responds in the same way everyone else did and the siblings have a talk about what women should do to shut guys like Mehta down, On the other hand, Kanchan visits Sanjana in her room, while she sits crying on the chair. Starting the conversation, Kanchan tells Sanjana why she doesn't like her. Sanjana asks her to stop as she thinks that Kanchan came to insult her. But instead, Kanchan tells her even though she doesn't like her, she won't tolerate it if someone tries to look at her with bad intentions. Sanjana feels glad that Kanchan Aai is also with her.




Image Source: hotstar