Aai Kuthe Kaay Karte, Spoiler Alert, September 28th, 2021: Deshmukh Family Helps Sanjana Gather Evidence Against Her Boss
Aai Kuthe Kaay Karte, Spoiler Alert, September 28th, 2021: Deshmukh Family Helps Sanjana Gather Evidence Against Her Boss. As Mehta tries to humiliate Sanjana, Arundhati takes a stand and confronts him.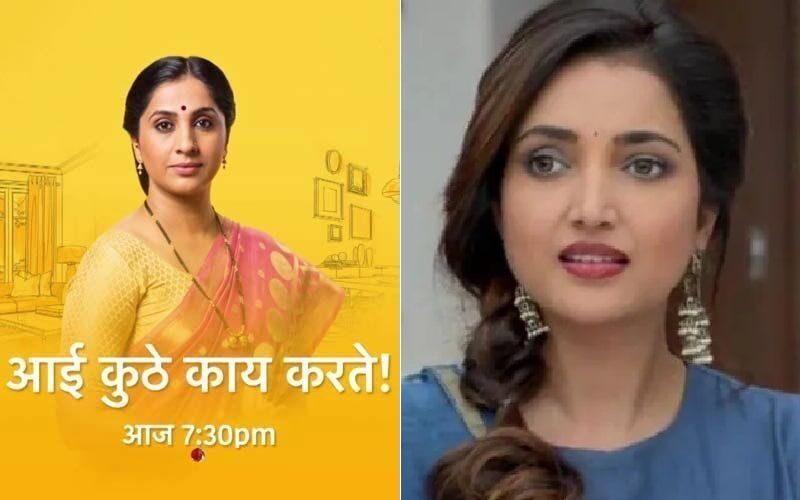 Sanjana gets harassed by her boss, Mehta when she meets him to request her job back. Feeling disgusted and devastated, Sanjana returns home with tears in her eyes. After Bappa's Pooja, Sanjana tells everyone what happened at the office. While Aniruddha responds in a furious way, trying to teach Mehta a lesson, Arundhati empowers Sanjana into confronting her problems on her own. When Sanjana says that she'll quit the job, Arundhati asks her to confront the guy herself or he'll keep doing this to other women. Empowering her to fight against injustice, Arundhati assures Sanjana that she's with her in this fight. She also holds her hand forward and everyone brings their hand together to support Sanjana. Sanjana feels relieved for a bit and the family celebrates Bappa's visarjan. After that, Abhishek, Yash, and Isha talk about this problem and how women should deal with bad guys in society. Further, Kanchan goes to see Sanjana in her room. Visiting Sanjana in her room, Kanchan tells her that she won't tolerate it if someone looks at Sanjana with bad intentions, even though she doesn't like her. Realizing that Kanchan Aai is on her side, Sanjana feels relieved.
Further, in tomorrow's Aai Kuthe Kaay Karte episode, Sanjana visits her boss the next day. But this time she's with a plan to confront the guy. As she visits him again, Mehta thinks that she's agreed to his terms, but Sanjana keeps her head down while holding the phone in her hand. Mehta tells her that he'll return her job and asks her to cheer up, as she thinks Sanjana is willing to do what he wants her to do.
To his surprise, Sanjana gets up smiling, showing him that she was recording him since the start. After she's done recording everything Mehta said, Arundhati and others enter the meeting room and Aniruddh grabs Mehta's collar. As he's in trouble, Mehta tries to threaten Sanjana saying that it won't help her much, as she won't get a job in any company. While he tries to humiliate Sanjana, Arundhati confronts him and Mehta tries to tell Arundhati what everyone thinks of Sanjana. Arundhati then tells him that no one knows Sanjana better than her, Arundhati herself is Aniruddha's ex-wife.



Image Source: hotstar