Aai Kuthe Kaay Karte, Spoiler Alert, 09th July 2021: Revati Reveals That Aniruddha Was A Part Of Their Plan
Aai Kuthe Kaay Karte, Spoiler Alert, 09th July 2021- Revati Reveals That Aniruddha Was A Part Of Their Plan after Abhishek slaps Ankita in an outrage.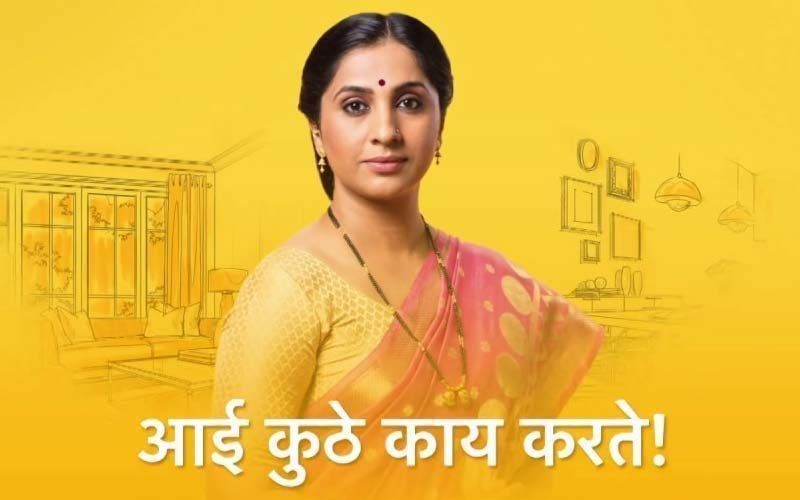 Abhishek plays a trick to make Ankita confess the truth about her suicide attempt. Acting nicely with Ankita, Abhi says all those things that Ankita wants to hear. He asks her if he can still join her hospital. And when she says that Abhi tells her that he's had enough of listening to everyone and wants to do what she wants him to do and grow. Ankita completely falls into his trap. Abhi asks her to call her mother and gathers everyone in the living room and tells everyone what he has decided. Everyone gets shocked to hear that Abhi wants to live separately with Ankita. Kanchan tries to threaten him saying that she'll try suicide if he leaves the house.
Acting on her words, Kanchan tries to take some pills and everyone stops her. Abhi throws the pills away and picking them up, Ankita tells everyone that these are only anti-depression pills and won't do any harm to her. While speaking further, Ankita spills out the truth saying that she took these pills only when she was attempting or rather faking the suicide. Abhi catches her at that point and shows her the CCTV footage when Ankita's mother tries to refuse his accusations.
Further, in tomorrow's Aai Kuthe Kaay Karte episode, when Ankita's mother tries to deny the fact that they lied to everyone, Abhi stuns them saying that he also has a recorded statement of their staff member. Ankita and her mother stand quiet as Abhi starts spilling out the facts about Ankita's fake suicide attempt. Abhi feels devastated after knowing that his doubt about Ankita was stated true. Ankita tries to convince him. But as Ankita's silliness cost him to lose the one person that he truly loved, Abhi bursts out of anger and slaps Ankita in front of everyone.
Aniruddha and Arundhati stop Abhi immediately as he seems to have lost his control. Ankita's mother raises her voice and reveals one more fact which puts the whole Deshmukh family into shock. Revati tells everyone that Aniruddha knew everything from the beginning. Hearing this everyone looks at Aniruddha with anger. A selfish father that didn't do anything for his son even though he knew that his son is suffering because of that, makes everyone lose more faith in him.
Image source: SpotboyE