Miley Cyrus, Paris Hilton, Mariah Carey And Others To Start 'Free Britney Spears' Campaign; Celebs To Likely Launch Legal Fund
Celebrities Miley Cyrus, Paris Hilton, Mariah Carey and others are stepping up the battle in regards to Britney Spears' conservatorship. As per a report, the celebrities are likely to launch a legal fund to help the Toxic singer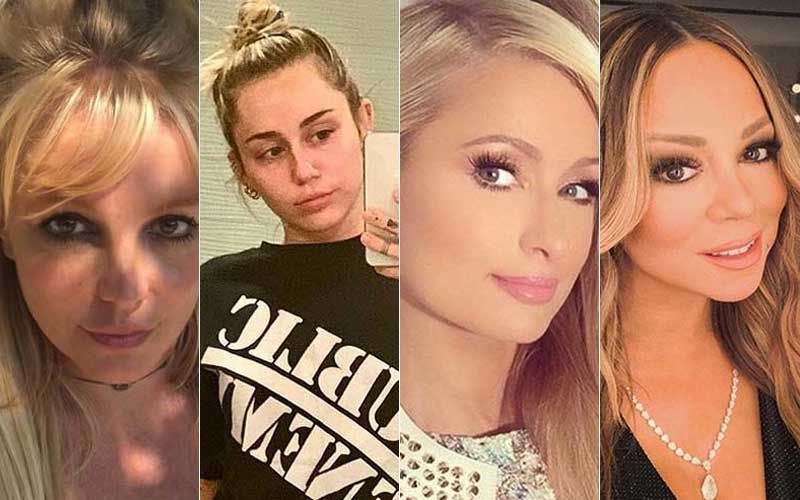 'Toxic' singer Britney Spears is making headlines for the past few months due to her conservatorship. She has been fighting a legal battle to end her conservatorship. The singer recently appeared before the US court and made a 23-minute long plea requesting to end the conservatorship. However, her plea was denied. In the past few days, Justin Timberlake, Halsey, Mariah Carey and many others came forward and extended support to Spears. After her recent conservatorship hearing, as per a report, celebrities are likely to launch a legal fund to help the Toxic singer.
According to a report in India.com, a UK-based magazine reported that Miley Cyrus, Paris Hilton, Katy Perry, Mariah Carey and other stars are planning to start a legal fund, to help Spears. This comes days after a US Judge denied Britney's request to end her conservatorship. The singer also received support on social media from her long-time friend Christina Aguilera and her younger sibling. They both made posts on their respective social media handles and showed support to Britney.
Meanwhile, a US Judge denied Spears' request of suspending her father James P. Spears name. During a hearing, the court said, "The conservator's request to suspend James P. Spears immediately upon the appointment of Bessemer Trust Company of California as sole conservator of the estate is denied without prejudice." The court stated that Spears is 'unable' to manage her financial resources or to resist fraud or undue influence.
Image source: Instagram