Aai Kuthe Kaay Karte, Spoiler Alert, 22nd July 2021: Gauri Confesses To Kanchan That She Will Never Be A Mother
Aai Kuthe Kaay Karte, Spoiler Alert, 22nd July 2021: Gauri Confesses To Kanchan That She Will Never Be A Mother - The engagement stops as Kanchan gets furious after hearing Gauri's truth.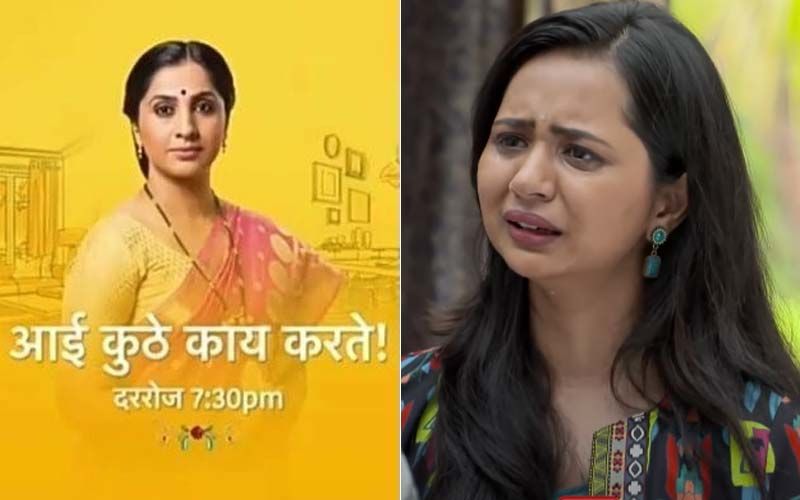 The Deshmukh family is surrounded by happiness as the complete family along with Avinash is under one roof. Everyone is preparing for Yash and Gauri's engagement with a lot of happiness and joy. While preparing for the engagement, Avinash tries to put some sense into Aniruddha by asking him to stop Arundhati from leaving. While his statement touches everyone's heart, Neelima gets upset by it. Seeing that her place in the family will be threatened if Arundhati stays, Neelima yells at Avinash for asking Arundhati to stop. Avinash lashes at her saying that she's the main pillar that has kept this family together for years. Also, as Neelima suggests taking her place, Avinash refuses her request to return to the Samruddhi bungalow. Further, Avinash cherishes his old memories with Arundhati as he finds his childhood glass, still at its place after so many years.
At Gauri's house, Gauri feels guilty for hiding the truth from Kanchan. She opens up her feelings in front of Shekhar and tells him that she wants to tell everything to Kanchan. Supporting her decision, Shekhar tells her, he's with her no matter what she decides.
Further, in tomorrow's Aai Kuthe Kaay Karte episode, the moment of engagement finally arrives. Everyone is filled with happiness as a ceremony is happening in the house without any hurdles. But it doesn't last soon, as Gauri comes forward asking for everyone's attention. Just before the engagement ceremony gets started Gauri tells Kanchan that she wants to tell her something.
Further, she tells Kachan that she wants to become her granddaughter-in-law but she can't give her great-grandchildren. As Kachan asks why? Gauri tells her that the accident that she survived several years ago had a major effect on her. And due to that, she can't become a mother. Hearing that, Kanchan gets shocked and furious. She stops the engagement and starts yelling at Gauri in front of everyone. When Yash tries to stop her, Kanchan shuts him up by lashing out at him.
Will this engagement not happen or will Kanchan accept Gauri as she is? Anything could happen at this point. And to know what happens next, don't forget to watch Aai Kuthe Kaay Karte on Star Pravah!



Image Source: Instagram/aai_kuthe_kay_karte_official, hotstar, wikipedia