Aai Kuthe Kaay Karte, Spoiler Alert, August 11th, 2021: Arundhati Visits The Deshmukh Family
Aai Kuthe Kaay Karte, Spoiler Alert, August 11th, 2021: Arundhati Visits The Deshmukh Family - Arundhati confronts Sanjana, as she tries to ruin her visit to her former in-laws.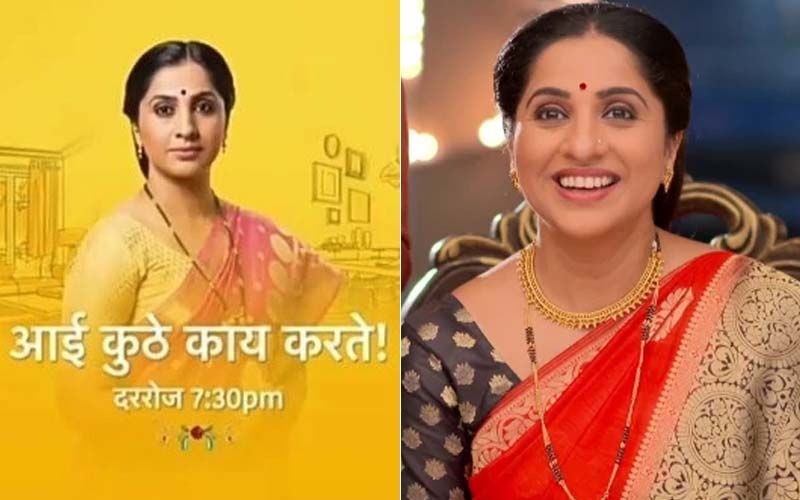 Arundhati keeps getting distracted by the thoughts of her divorce, while she practices her singing. But putting the past aside, Arundhati finds a will to move forward in her life. Meanwhile, Sanjana spoils everyone's mood at the Samruddhi bungalow, as she criticizes Avinash. She then informs Aniruddha bout her divorce date and asks him to tag along with her to the court. She further tells him that they should decide the date of marriage on the day of divorce. Further, as she asks about Kanchan's health, Vishakha and Sanjana get into a quarrel. During this time, Isha meets Sahil in the garden. Seeing that Isha still hasn't gotten over the fact that her mother has gone away, Sahil comforts her with his consoling words. Sahil then her to her home. Back at Vidya Tai's place, Arundhati gets surprised as Nihar returns from his trip. Excited to meet his aunt, Nihar gets happy to Arundhati. Meeting him after a long time, Arundhati spoils him like one of her own children. In the evening, Kanchan comes out of her room, even though she's sick. As she gets worried about Isha, Isha returns with Sahil. Sahil greets everyone and Isha introduces him to Avinash. Sahil greets him as well and leaves the home. But while leaving, he accidentally bumps into Yash, who seems unhappy to Sahil.
Further, as everyone in the Deshmukh family misses Arundhati so much, Arundhati pays them a surprise visit. Everyone gets happy to see Arundhati and Arundhati seems happy as well. But to spoil everyone's mood, unfortunately, Sanjana is also present in the house.
Seeing Arundhati happily greeting her family, Sanjana says that she didn't expect that Arundhati to be this happy after her divorce. Arundhati hears what she says and confronts Sanjana saying that she also wants to live her life happily like her. But unlike Sanjana, she doesn't need a man in her life to live life happily. Sanjana stands speechless after hearing Arundhati's answer to her taunts.



Image source: Hotstar