Aai Kuthe Kaay Karte, Spoiler Alert, August 20th, 2021: Kanchan Disappears Without Letting Anyone Know
Aai Kuthe Kaay Karte, Spoiler Alert, August 20th, 2021- Appa gets worried as Kanchan goes out without letting him know. As Appa tells Kanchan that he'll make a complaint at Arundhati, Arundhati surprises him by returning with Yash.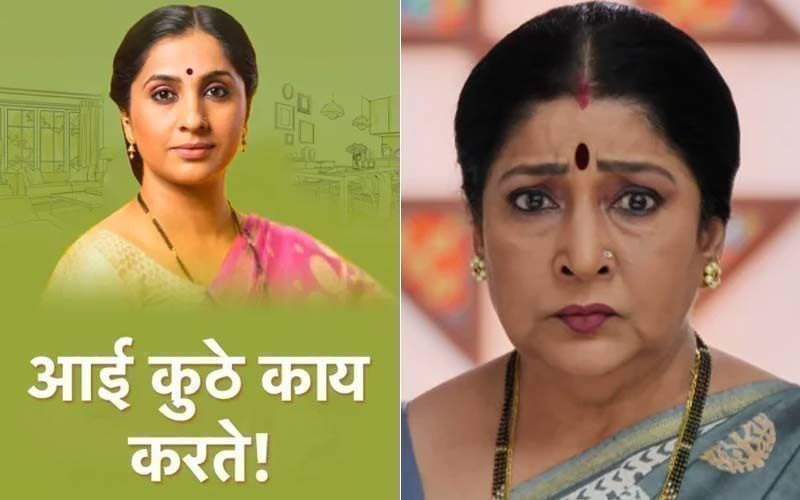 Arundhati's operation gets done successfully. Dr. Vasudha asks her if she's feeling alright, after shifting her into another ward. Then she takes Abhishek to tell him about Arundhati's medicines and Anagha asks Arundhati to rest while they are gone. Back at home, Neelima tries to make changes to the daily routine of Deshmukhs but gets stopped by Kanchan. Then Avinash tells his mother that he'll be lending some money to the family from now on. As Neelima tries to stop him, Avi tells her that he'll also lend some help to her parents if she wants that. Then Abhi calls home to inform everyone about Arundhati's operation. Hearing that everything went successfully, Kanchan asks Abhi to bring Arundhati home even if she tries to refuse.
Further Sanjana and Aniruddha appear in front of Kanchan. Aniruddha looks happy for Arundhati, but Sanjana is upset with everything that is happening and tries to tell everyone her opinion. But Kanchan puts her into her place, as she says they don't need Sanjana's opinion in their family business. Further, Abhi and Anagha look after Arundhati, when Abhi brings out the topic of what happened between them. As he tells Anagha that he still hasn't forgotten her, Anagha asks him to try. She also tells him that she's only here for Arudnhati as she cares for her. Then Abhi moves his hand towards Anagha, asking for another chance from her. But just when it looked like Anagha would agree, Anagha walks away, refusing Abhi's proposal. The next morning, Arundhati asks for discharge, to which Dr. Vasudha agrees as Abhi assures her that he'll take proper care of his mother. Then Abhi and Anagha request Arundhati to come with them, but Arundhati insists on going back to her mother's place. Back at the bungalow, Yash has a great conversation with Avinash while it gets interrupted by Aniruddha. Aniruddha and Yash then get into a quarrel which gets calmed down by Avinash. Further, Abhi calls Yash to inform him about Arundahti's decision.
Appa gets worried as he doesn't find Kanchan at home. Everyone search for Kanchan but fails to find her and Appa gets worried about her. After a while, Kanchan appears at the door and Appa scolds her for going somewhere without telling him. Appa then tells her that he's going to make a complaint at Arundhati.
As he says that, Arundhati comes saying that she'll scold Kanchan Aai good. Everyone gets happy to see Arundhati, as she returns with Yash. Aniruddha also seems happy about Arundhati's return. But as she sees everything from the gallery, Sanjana gets upset by this.



Image source: Hotstar