Aai Kuthe Kaay Karte, Spoiler Alert, August 21st, 2021: Arundhati Surprises Appa By Returning With Yash And Kanchan
Aai Kuthe Kaay Karte, Spoiler Alert, August 21st, 2021- Arundhati surprises Appa and everyone by returning with Yash and Kanchan. Sanjana on the other hand gets upset by Arundhati's return.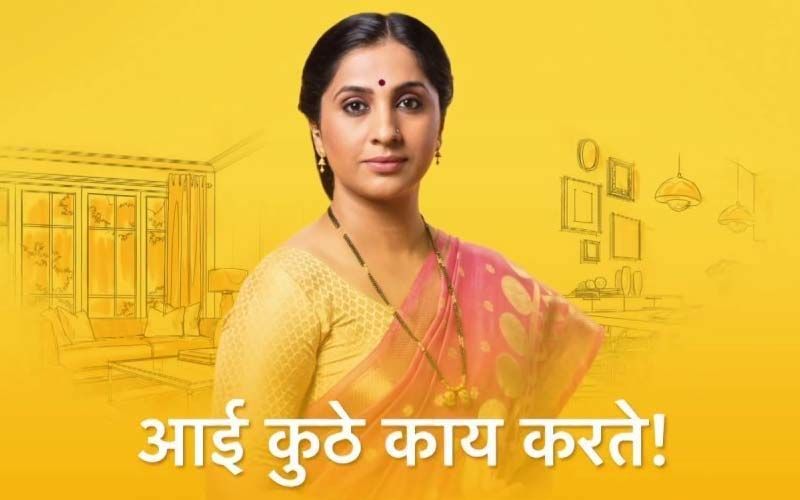 As Arundhati refuses to go to the Saruddhi bungalow, Abhishek and Anagha take her to her mother's place. There, Vidya Tai, Sudhir, and Nihar welcome Arundhati. Arundhati then introduces Anagha to Nihar. Without letting her say anything further, Nihar calls Anagha his sister-in-law, making things a bit awkward. As he goes on talking about Abhi and Anagha's wedding, Arundhati's mother stops him. Then Anagha asks Nihar about his favorite subject and the topic leads to Nihar telling everyone that he wants to become a doctor. Arundhati tells him that everyone is with him and Abhi also promises to guide him.
Anagha then asks Abhi if he needs a lift and they both leave the house. Arundhati then hopes for Abhi and Anagha to get back together. After a while, Yash tells Arundhati that he's visiting her tomorrow, as Gauri calls her. As Yash worries about Arundhati, Gauri tells him that she would've brought her to her place if Sanjana wasn't with her. Sanjana hears that and misunderstanding what Gauri said, she has a quarrel with Gauri and Yash. Further, Arundhati worries about her mother's health as Vidya Tai takes care of Arundhati even though her knees hurt and she's not able to work for long. Arundhati then talks with Sudhir about his second marriage, as Vidya Tai had asked her to. Sudhir directly tells her that he doesn't want a new relationship in his life, as he's decided to solely dedicate his life to his son. Arundhati understands him and doesn't insist on him anymore. On the next day at Samruddhi bungalow, Appa searches here and there for Kanchan as he doesn't find her at home. As he asks Avinash and Isha where Kanchan went, both of them try to distract him.
Further, in tomorrow's Aai Kuthe Kaay Karte episode, Appa worries about Kanchan as she didn't tell him where is she going. But it seems like everyone except Appa seems to know where Kanchan Aai went, as they try to distract Appa by making excuses. Appa then gathers everyone in the living room, asking them about Kanchan. Further, as Appa gets more worried, Kanchan appears in front of him. Appa then yells at her for not letting him know where she is going, even though it's raining outside. He further tells her that he's going to ask Arundhati to scold her.
Appa goes to call Arundhati, Arundhati yells from outside that she's going to scold Kanchan Aai for him. As Appa hears Arundhati's voice, Appa bursts out of happiness. Arundhati then enters the house, as Yash and Kanchan Aai went to her mother's house to bring her back. Everyone seems to be happy about Arundhati's return, Aniruddha's happiness also reflects through his face as he sees Arundhati. While everyone at the Samruddhi bungalow is celebrating Arundhati's return, Sanjana watches all that and gets upset, seeing that Arundhati has come back.
Image source: Hotstar