Aai Kuthe Kaay Karte, Spoiler Alert, December 3rd, 2021: Ashutosh's Surprise Visit At Mahila Ashram
Aai Kuthe Kaay Karte, Spoiler Alert, December 3rd, 2021: Ashutosh's Surprise Visit At Mahila Ashram. Ashutosh Secretly Listens Arundhati's Opinion About Him.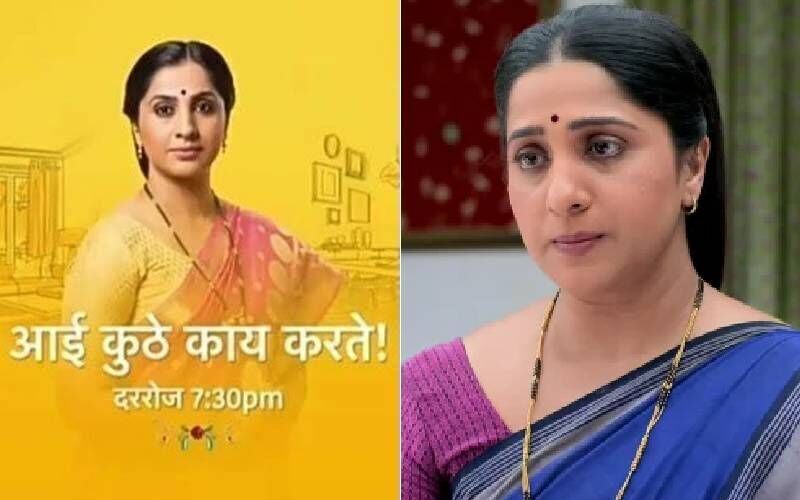 As we see in the previous episode that, Deshmukhs are discussing the venue of Abhishek and Anagha's wedding. Arundhati suggests Samridhi Mansion's Lawn is the best place instead of any wedding hall. Except Anirudh and Sanjana agree with the idea of performing Abhishek's wedding in Samridhi Mansion's Lawn. Meanwhile, Avinash enters and stuns everyone. Avinash surprises everyone with his visit and Anirudh and Sanjana humiliate Avinash, call him a fraud. Listening to this Vinayakrao gets angry and warns Anirudh and Sanjana that he cannot bear any more humiliation of Avinash. Then Anirudh starts humiliating Arundhati. Which Avinash could not bear and asked Anirudh to stop targeting her. He comes here to return the money only and not to deceive anyone.

Avinash makes a startling announcement that he sold his property, Nilima left him for good and they get separated. Everyone has been taken aback by this news. After knowing all this, Arundhati proposes he stay at Samridhi Mansion to which Anirudh and Sanjana oppose. But, Arundhati reminds them she is a co-owner of the property and she has the right to use the property as per her sweet will. Anirudh and Sanjana stun with her and Arundhati says to Avinash that she needs her help in preparations for Abhishek's wedding and he agrees to it.
To Nitin's surprise, Ashutosh reveals his agreement on collaborating with Anirudh and Sanjana only if the plan is lucrative. In the upcoming episode, Arundhati shares her opinion about Ashutosh Kelkar, when she asks that why she calls his name so formal. Ashutosh is Arundhati's college friend and shares the same age. Arundhati explains to her that, they were never friends and as time passes he has become a reputed businessman, therefore she is not comfortable being informal. Arundhati is not aware that Ashutosh is listening to her secretly. She continues telling her sarcastically about her experience while the rehearsal session as well and Arundhati's colleague interrupts her and asks her to turn because Ashutosh is secretly listening to everything and that embarrasses Arundhati.
How Ashutosh will react after knowing Arundhati's opinion about him? Will Anirudh and Sanjana accept Avinash in Samridhi Mansion? What will be their next step? Stay tuned for more updates on your favorite TV show - Aai Kuthe Kaay Karte.