Aai Kuthe Kaay Karte, Spoiler Alert, September 10th, 2021: Arundhati And Aniruddha Have Fun Playing Charades At Gauri's Place
Aai Kuthe Kaay Karte, Spoiler Alert, September 10th, 2021: Arundhati And Aniruddha Have Fun Playing Charades At Gauri's Place. On the other hand, Sanjana gets furious after seeing them bond like that.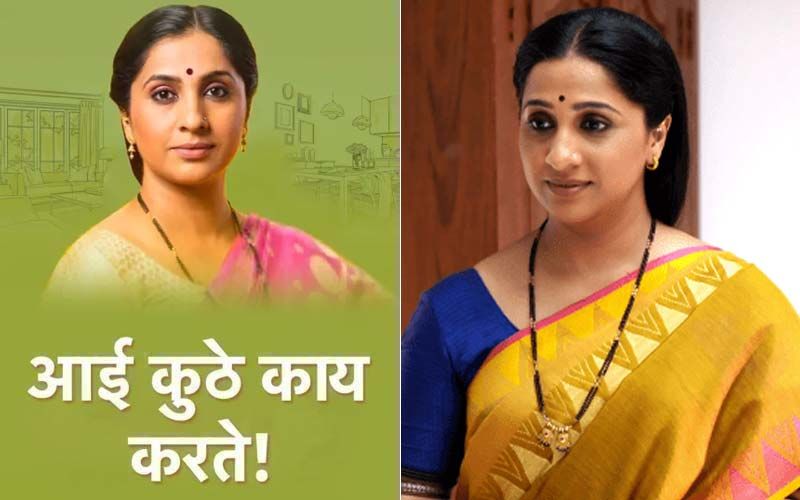 After the Krishna Janmashtami Pooja gets over, the Deshmukh family starts with singing and dance programs. Following Arundhati's soothing voice, Isha, Gauri, and Nikhil perform an amazing dance. After that, while everyone is getting ready for dinner, Anagha enters the house. Everyone gets surprised to see her as they were just teasing Abhishek before she came. Abhi also gets happy to see Anagha as he was waiting for her. Anagha then surprises Arundhati by giving her the good news that her job has been confirmed. Everyone then congratulates Arundhati and Kanchan gets to know about Arundhati's job. Knowing that her job is at Borivali, Kanchan insists Arundhati on staying with them. But as Arundhati seems to refuse, Aniruddha also asks her to stay. Hearing that, Sanjana gets upset, but Appa makes Arundhati realize that she's also the owner of this house and she can stay there whenever she wants.
Yash then tells everyone about Arundhati's first step in the music industry. Further, after having dinner, Anagha gives Kanchan a foot massage and some health tips. After a while, Arundhati comes to them and they start talking about Arundhati's job. Appa encourages Arundhati and gives her some tips, while Kanchan asks Arundhati to be careful and take care of herself. While they are having a good talk, Sanjana comes and spoils everyone's mood by bringing up what happened with Anagah in the past. But Anagha and Arundhati confront her perfectly, leaving her speechless. After that, as Abhi comes and asks Anagha if she needs a lift home, Anagha tells him that she's staying at Gauri's place. Hearing that, Kanchan insists Anagha come home for breakfast in the morning.
Further, in tomorrow's episode, before going to bed, the kids gather at Gauri's place with Appa and Arundhati, to play dumb charades. As Sanjana goes to prepare coffee for Aniruddha, Aniruddha goes to Gauri's place without telling her. Seeing that everyone is having fun, Aniruddha also joins them. As he gets picked on Arundhati's team, Aniruddha gets tasked with recognizing the name of the film that Arundhati is trying to tell through her acting.
While everyone else tries hard, Aniruddha quickly recognizes what Arundhati is saying. As they win a point, Arundhati and Aniruddha celebrate it by high-fiving each other, like there's nothing between them. As Sanjan brings coffee for Aniruddha to the balcony, she doesn't find him there. And as she moves her head towards Gauri's place, Sanjana sees everything and gets devastated and furious.



Image source: Hotstar