Aai Kuthe Kaay Karte, Spoiler Alert, September 21st, 2021: Abhishek Persuades Anagha To Give Him A Second Chance
Aai Kuthe Kaay Karte, Spoiler Alert, and September 21st, 2021: Abhishek goes down on his knees and requests Anagha to give him another chance.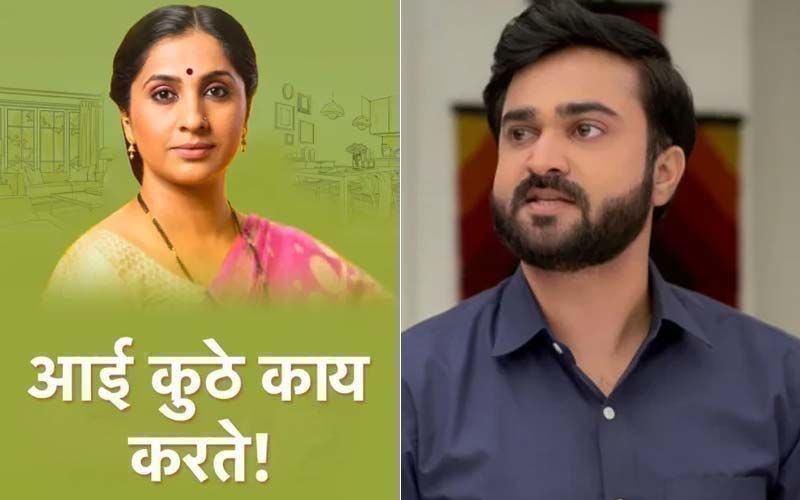 In the previous episode, we see that Deshmukhs are very happy and excited to celebrate Ganpati Utsav after five years in their home. Gauri and Anagha also joined them this year in celebration.
Whereas Sanjana never misses any chance to hurt Arundhati, and eventually, she asks that when Arundhati will leave Dekshmukh's house. But, Anagha gives her a befitting reply and breaks her pride. It is also apparent that nobody is happy with Sanjana's presence. Appa's revelation that he does not consider Sanjana as a family member shocks everyone in the family.
While working in the kitchen, Gauri asks Ansgha to settle misunderstandings with Abhishek and give him a chance. Anagha says she will speak to Abhishek but she needs some more time to initiate. Arundhati cheers with this statement of Anagha and she assures that they all are with them in their decision.
When Arundhati asks about Abhishek and Anagha, Yash replies that they both have gone out and that gives her happiness and she prays to God for their reunion. So, incoming episode Abhishek will ask Anagha to forgive him as he is feeling very guilty for whatever he did in past. He knees down and requests Anagha to give him another chance to clear up all misunderstandings. He also reveals that he loves Anagha very much. Meanwhile, Arundhati and Yash enter the room.
How Anagha will react to Abhishek's request, what Arundhati will say?



Image source: Hotstar