Aai Kuthe Kaay Karte, Spoiler Alert, September 23rd, 2021: Sanjana Watches Aniruddha Enjoy Arundhati's Singing
Aai Kuthe Kaay Karte, Spoiler Alert, September 23rd, 2021- Sanjana gets jealous as she watches Aniruddha enjoy Arundhati's singing. Having enough of Aniruddha not giving proper attention to her, Sanjana decides to take a major step.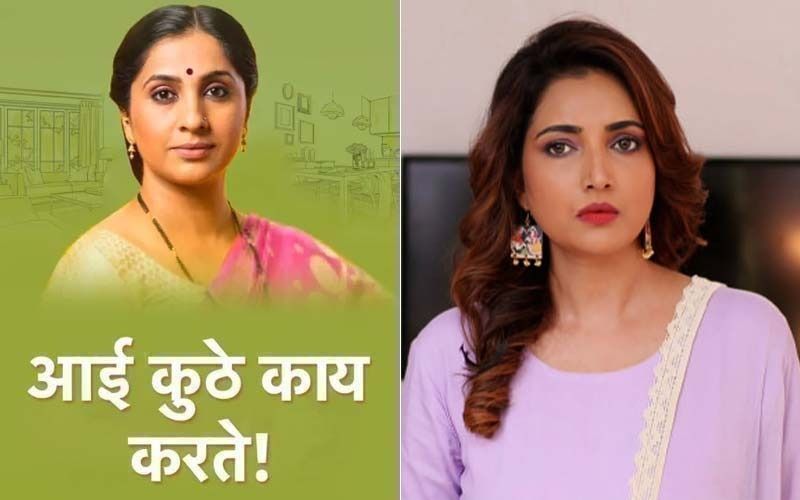 Everyone's wishes finally come true as Anagha accepts Abhishek's proposal and gives him a second chance. Arundhati bursts out of happiness and rushes home to pray at Bappa. Seeing her with a big smile on her face, everyone asks her what happened. Arundhati then tells them about Anagha's decision to give Abhi a second chance. Everyone gets happy and decides to get Abhi and Anagha married as soon as possible. Further, while talking with everyone Avinash accidentally indicates that he's in a problem. While he tries to change the topic, Appa realizes that Avinash is hiding something. Further, Abhi daydreams about Anagha as he looks at his photograph with Anagha. Yash and Isha come and tease him. After a while, Appa, Avinash, and Arundhati also join them in teasing Abhi. On the other hand, Sanjana and Aniruddha worry about their status in the family, as they both are jobless. While Sanjana requests her boss to give her a chance to regain her job, Aniruddha struggles to find a job. Meanwhile, Appa asks Arundhati whether she knows if something is troubling Avinash. Not able to tell him the truth Arundhati stands quiet in front of Appa.
Further, in tomorrow's Aai Kuthe Kaay Karte episode, everyone prepares for Bappa's Pooja and gathers in the living room. After the Pooja, everyone sits down for the Bhajan and asks Arundhati to sing. Arundhati enchants everyone with her amazing voice, as she sings a beautiful Bhajan. Hearing her voice, Aniruddha also sits beside her and enjoys her singing.
While everyone is enjoying the Bhajan, Sanjana enters the house and watches Aniruddha enjoying Arundhati's Bhajan. Watching him still have feelings for Arundhati, makes Sanjana jealous and angry. Having had enough of it, Sanjana decides to take a major step.



Image source: Hotstar