Aai Kuthe Kaay Karte, Spoiler Alert, September 30th, 2021: Arundhati Leaves The Family Home, Sanjana Is Relieved
Kuthe Kaay Karte, Spoiler Alert, September 30th, 2021: Arundhati Leaves The Family Home, Sanjana Is Relieved. Nikhil tries to stop her and Aniruddha also asks her to stay.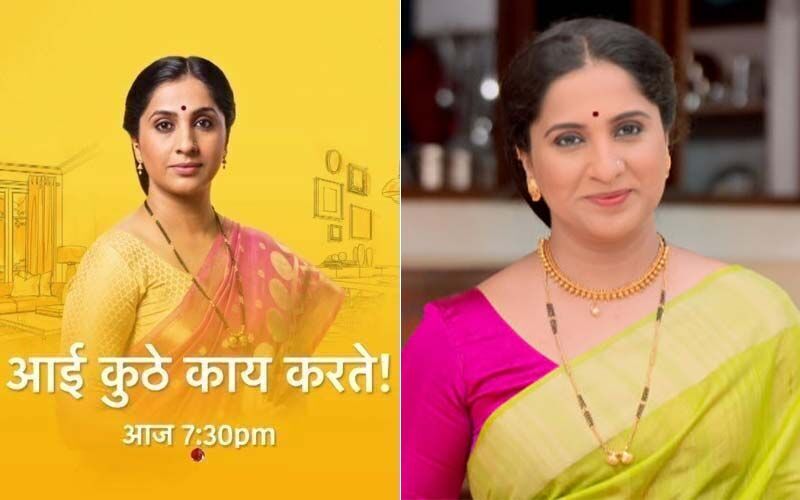 After gaining proof against Mehta, Yash records the video further. As he feels scared, Mehta tries to threaten Sanjana saying that he'll ruin her whole career. Further, when Arundhati tries to warn him, Mehta loses his control and tries to lay a hand on her. Sanjana stops him at the perfect moment and pushes him aside while slapping him. After that everyone warns Mehta and makes the video go viral. Sanjana then thanks everyone for helping her in her bad time, after returning home. After that when everyone goes to sleep, Arundhati asks Kanchan about Avinash. As Kanchan said that Avinash left with a message asking to call him if they get a call from an unknown number, Arundhati and Yash get worried. While Kanchan fails to recognize their reaction, Appa suspects that something problematic is going on, but doesn't say anything. On the next day, Sanjana wakes up early and prepares tea for Kanchan Aai and Appa. She also asks Arundhati for tea when she arrives. And as Kanchan suspected, Sanjana's behavior changes when Arundhati mentions that she wants to return to her mother's house. Hearing her say that, Sanjana asks her to leave everything to her. Seeing Sanjana happy about it, Kanchan tries to argue with her, but Appa stops them. And Arundhati tells her decision to both Appa and Kanchan. Having left with no reason to stop her, Kanchan agrees with Arundhati even though she wants her to stay longer.
Further, in tomorrow's Aai Kuthe Kaay Karte episode, Sanjana goes to her room with joy on her face and tells Aniruddha that she's so happy today. Aniruddha asks her if it is due to the video that went viral yesterday. But Sanjana says no and tells him the real reason for her happiness is that Arundhati is leaving. Hearing that, Aniruddha's expressions change quickly, as he feels unhappy about it.
Meanwhile, Arundhati gets ready to leave, but Nikhil cries to her asking her not to leave. He tells her that she can't leave because she promised Nikhil to teach him various Shlokas. Further, Aniruddha also comes down to see Arundhati. Seeing that she's leaving so suddenly, Aniruddha tries to stop her, asking her why is she leaving suddenly.
Image Source: Hotstar