Godavari Official Release Announcement: Jitendra Joshi And Gauri Nalavde Starrer Film With International Recognition, Hits Box Office On This Date
Jitendra Joshi and Gauri Nalawade's 'Godavari' announced the date officially to hit the screens - December 3, 2021.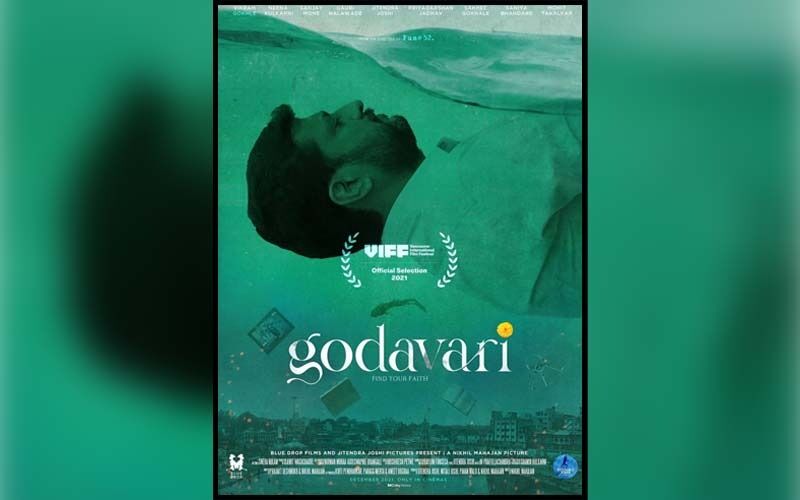 Marathi cinema's popular actor turned producer Jitendra Joshi has made his debut as a producer with his upcoming film 'Godavari' helmed by Nikhil Mahajan. Priyadarshan Jadhav revealed on tweeter that Jitendra Joshi and Gauri Nalawade starrer 'Godavari' will be hitting the big screens on December 3, 2021.
Today, Priyadarshan Jadhav took to their social media handle to share a new poster from the film and also announced the release date of the film. Priyadarshan captioned the post as – "गोदावरी येते आहे ३ डिसेंबर २०२१ ला आमच्या कुटुंबाची गोष्ट पहा तुमच्या कुटुंबियांसोबत. फक्त चित्रपटगृहात. ( Translation – "Godavari" is releasing on 3rd December 2021, let's watch the story of our family with your family only in theatres). @godavarithefilm #Godavari #ReleasinginDecember #3rd December 2021 Blue Drop Films & Jitendra Joshi Pictures Presents". The post is flooded with excitement and words of appreciation by the fans and co-stars in the comment section.
"Godavari" is directed by 'Nikhil Mahajan's also features actors like Sanjay Mone, Vikram Gokhale, Neena Kulkarni, Priyadarshan Jadhav, and Gauri Nalawade in important roles. Watch the two-minute trailer which begins with the lead star Jitendra Joshi (playing Nishikant) who is fed up and angry with his stagnant, routine life.
As per the reports, Jitendra Joshi's upcoming film 'Godavari' is one of the much-awaited films of 2021. As the Maharashtra government announced the reopening of theatres, the whole film fraternity including filmmakers, actors and producers are locking release dates for their films and sharing the same.
Image Source: YouTube/RajshriMarathi, Twitter/prizadhavv