Honsla Rakh Director Amarjit Singh Saron On Sidharth Shukla's Demise: 'Knew Him Through Shehnaaz Gill; She Used To Speak A Lot About Him'-EXCLUSIVE
In an exclusive chat with SpotboyE, Honsla Rakh director Amarjit Singh Saron mourns the sad demise of Shehnaaz Gill's boyfriend Sidharth Shukla.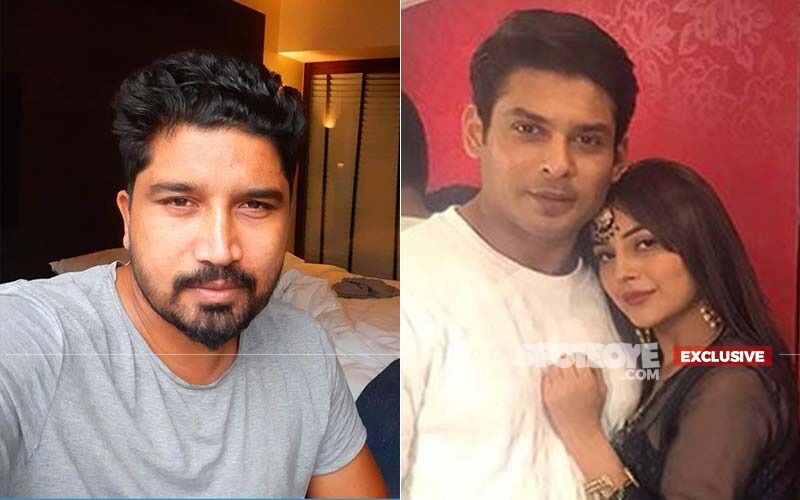 The trailer of Shehnaaz Gill and Diljit Dosanjh's upcoming comedy flick 'Honsla Rakh' was released on September 27. The 2:56 minute-long trailer left everyone mighty impressed, especially Shehnaaz's fans. The actress, who is making a comeback to Punjabi films, garnered much love, support, and praise from her fans and netizens.
Shehnaaz Gill has been away from media glare and social media ever since her boyfriend Sidharth Shukla died. The two met on Bigg Boss 13 for the first time two years ago and were inseparable till September 2, when Sidharth breathed his last reportedly in Shehnaaz's lap. The two were reportedly planning to tie the knot in December this year.
SpotboyE.com reached out to Honsla Rakh's director Amarjit Singh Saron to know when the actress is likely to resume work on the film and about her health condition. Amarjit revealed that he is in touch with Shehnaaz via messages and calls. However, he avoided talking much about the tragedy that has left Shehnaaz broken. The director informed that there was nothing much left from Shehnaaz's part to shoot for the movie as it is ready to release.
"There was nothing much left from her part. Shehnaaz is a brave girl and I just hope and pray she comes back to her normal life. Yes, we speak on the phone but I never talk much about the current situation as I felt, we should now give her strength and positive vibes," he shared.
When asked if he knew the late actor Sidharth Shukla or if Shehnaaz had ever introduced him to Sid, Amarjit Singh stated, "No, I never spoke to Sidharth Shukla. I only knew him through Shehnaaz Gill as she used to speak a lot about him. We were very shocked when we heard about the news as he was so young and had so much to come."

Notably, Shehnaaz Gill got Diljit Dosanjh acquainted with Sidharth Shukla over a video call during the shoot of Honsla Rakh. Diljit had - a day after his demise - shared a happy photo of Sidharth Shukla and tweeted, "1 Vaari Video Call Te Gal Karai c Shenaaz Ne.. Baut hee Hasmukh c Veera..Kehnda c mileyo Jadon Mumbai aeye.. Shocking (Shehnaaz once made me talk to him on a video call. What a happy go lucky person he was. He asked me to meet him whenever I am in Mumbai)." ALSO READ:
Honsla Rakh Trailer OUT: Shehnaaz Gill Steals The Show With Her Glamorous Avatar And Chemistry With Diljit Dosanjh-Watch
1 Vaari Video Call Te Gal Karai c Shenaaz Ne.. Baut hee Hasmukh c Veera..Kehnda c mileyo Jadon Mumbai aeye.. 🙏🏽 Shocking pic.twitter.com/jDoENqpqoD

— DILJIT DOSANJH (@diljitdosanjh) September 3, 2021
iMAGE SOURCE:

Amarjit Singh

Saron Facebook/Instagram/

Shehnaaz Gill