Aai Kuthe Kaay Karte, Spoiler Alert, September 3rd, 2021: Kanchan Gets Discharged From The Hospital
Aai Kuthe Kaay Karte, Spoiler Alert, September 3rd, 2021: Kanchan Gets Discharged From The Hospital. As she returns home, Appa brings a new twist to the story with a shocking surprise.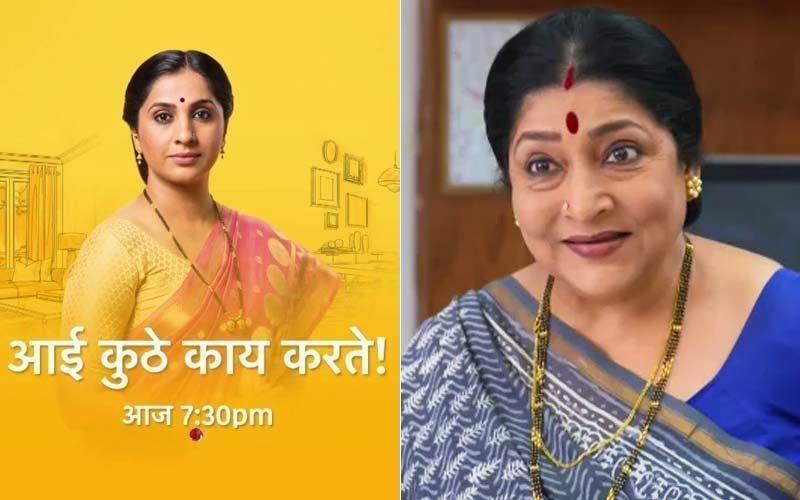 Not being able to handle the pain caused by the situation, Kanchan falls down out of a panic attack. Everyone takes her to the hospital, as advised by the doctor. At home, everyone worries for Kanchan. As Appa feels scared due to Kanchan's health, Yash consults him ad calms him down. Meanwhile, Arundhati remembers her precious moments with Kachan while looking at an old photo album. As Yash appears in front of her, she asks her to keep a happy atmosphere in-home, as Aai-Appa won't be able to handle another shock like this. Yash then assures her and tells her not to worry. On the other hand, Sanjana tries to get Aniruddha's attention, but Aniruddha tells her that he's worried about Aai-Appa at the moment. She further gets angry to find Arundhati's saree in Aniruddha's cupboard, while he's freshening up.
The next morning, Avinash consults Appa, as he still worries about Kanchan. As he tries to comfort him, Appa thanks him for being there with him in this situation. Avinash assures him that he'll always be there with him from now on. Then while going to call Abhishek, Avi gets a call from him instead. Abhi then informs Avinash that Kanchan has stabilized and if her BP remains constant then she could be discharged on the same day as well. Hearing about his mother's well-being Avinash gets so happy. Abhi then tells Avinash that Kanchan has asked for Kheer from Arundhati. Avi then tells everything to Appa and rushes towards Arundhati. He appears in front of Arundhati when she's talking to Vimal. He then tells Arundhati everything that Abhi told him. Hearing everything, Arundhati quickly gets to preparing the Kheer as Kanchan asked her.
Further, in tomorrow's Aai Kuthe Kaay Karte episode, Kanchan's BP remains constant and she gets discharged. Everyone gets happy to see Kanchan safe. Appa then gathers everyone in the living room to unveil a shocking twist.
Gathering everyone, Appa asks Yash to hand over one envelope each to Arundhati and Aniruddha, that he had given him a while ago. As everyone seems to wonder what it is, Appa unveils a new twist, saying that he's chosen Arundhati and Aniruddha as his successor for the ownership of the Samruddhi bungalow. While, Sanjana gets shocked to hear that, Appa tells her that he's still the owner of this house and that the right to choose his successors is in his own hands.



Image Source: Instagram/aai_kuthe_kay_karte_official, hotstar