Aai Kuthe Kai Karte, June 1st, 2021, Written Updates Of Full Episode: Deshmukh Family Plans To Give Arundhati A Stress-Free And Happy Environment
Aai Kuthe Kai Karte, June 1st, 2021, Written Updates Of Full Episode: Deshmukh Family Plans To Give Arundhati A Stress-Free And Happy Environment. The family is all set to celebrate Kanchan And Appa's Wedding Anniversary.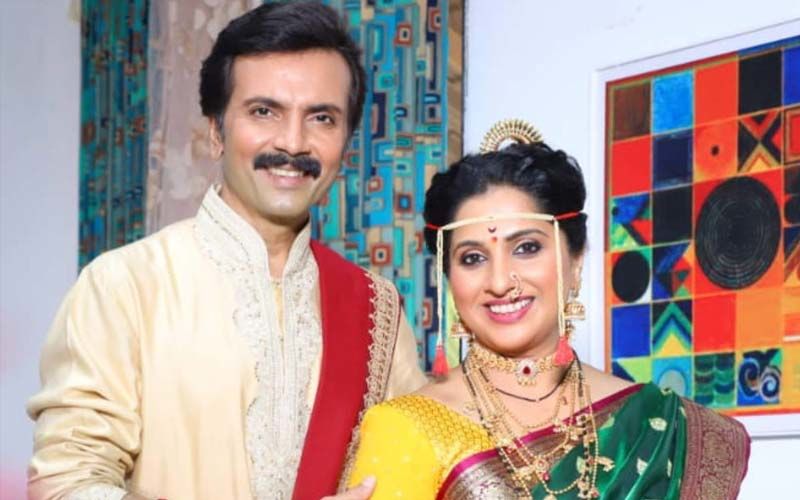 Kanchan resolves to groom Ankita into a perfect daughter-in-law. She shares her experiences of her mother-in-law saying, she would wake her up early morning every day. Kanchan asks Arundhati if she was too strict with her. Arundhati says Kanchan and Appa are her only support system. In fact, they are her parents now. Kanchan vows to avenge the unfair treatment that her daughter-in-law had to suffer.
Yash, Isha, and Gauri discuss how to go back home as this environment is very suffocating and unhealthy for everyone including Arundhati. They ask Abhishek if Sanjana is responsible for Arundhati's illness. Gauri takes a stand for Sanjana while the family curses her. She calls everyone immature for blaming Sanjana alone. She points out how Isha and Abhishek have contributed to Arundhati's stress. She even blames Yash for behaving immaturely and plotting against Sanjana. Gauri does not mince her words while pointing out how wrong Abhishek was to abandon Anagha. She gives a stern thrashing to the siblings for how they are spoilt and deffer from taking responsibility and blame everything on Sanjana. She promises to take Sanjana away once lockdown lifts but warns them it will not improve things back at home. She leaves the room and Yash follows her as he understands her standpoint.
Abhishek tends to Arundhati by monitoring her pulse and checks up on her. He apologizes to Arundhati and confesses that he is unhappy but he was helpless when he saw Ankita on the deathbed. Arundhati confronts him saying happiness attained through blackmail is not long-lasting. Arundhati says Abhishek has turned out just like his father. He loved another woman but was tied up in a marriage with a woman he didn't love. Abhishek feels guilty when along with all other family members, even Arundhati is upset with him.
Arundhati tries to console a weeping Abhishek but she admits she can't forgive Abhishek. He has wronged a woman who was already vulnerable. She says that this apology is not hers to give and she cannot be biased with him just because he is her son. As a son Abhi has made her question the upbringing she gave him. This is why she cannot forgive him. Yash listens to this conversation as a bystander, helpless.
Arundhati wakes up to the happy faces of Yash, Gauri, Abhishek, and Isha. The kids present breakfast in bed and flowers from the kids who pose as resort managers. They promise to entertain and tend to Arundhati. While she is happy to see the effort, she is worried that how the family will manage to cook and take care of the household. This is when Kanchan enters all decked up in a pretty saree. Everyone is surprised to see her but only Arundhati remembers to wish her a Happy Wedding Anniversary. Appa has already forgotten the special day and Kanchan is all set to thrash her.
Image source: Hotstar