Aai Kuthe Kai Karte, June 2nd, 2021, Written Updates Of Full Episode: Sanjana Says Ankita's Suicide Was A Fake Attempt Inorder To Trap Abhishek
Aai Kuthe Kai Karte, June 2nd, 2021, Written Updates Of Full Episode: Sanjana Says Ankita's Suicide Was A Fake Attempt Inorder To Trap Abhishek. Arundhati starts connecting the dots.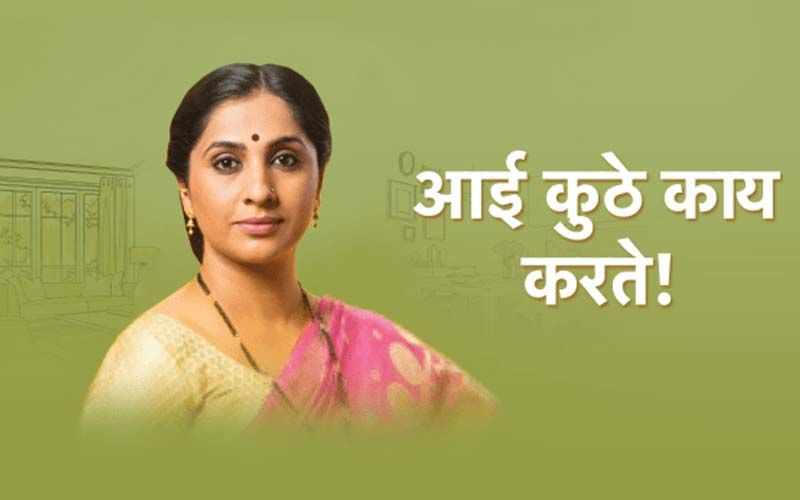 In today's episode of Aai Kuthe Kay Karte, the Deshmukh family is celebrating Kanchan and Appa's Wedding Anniversary. Kanchan is upset that Appa forgot all about their special day. She vows to punish him! While all siblings gather around Arundhati to plan the special day, Yash sneaks out to warn Appa! He tries to hint Appa about the anniversary. He even drops quite obvious hints. Just as Yash was about to reveal what this day is, Kanchan and Isha catch him! Yash warns Appa that he now only God can save him. Kanchan asks Appa how did he forget such an important day. But clueless Appa is confused! Although he doesn't remember the day he takes her out for a stroll since she is all decked up in a beautiful saree and hairstyle.
Gauri asks Sanjana to stop meddling in the neighborhood and family. Sanjana asks Gauri about Arundhati's health. Gauri updates her that she is recuperating. Sanjana says that such problems are common during the menopausal phase. Gauri taunts her by saying that it is essential all family members help her stay stress-free. Sanjana understands her words but refuses to take the blame for Arundhati's health. Gauri reminds Sanjana that she is not yet married to Aniruddha, yet Arundhati is tolerating Sanjana under the same roof, she questions her why she didn't leave when she had the chance to go? Sanjana takes the excuse of lockdown. Gauri points out that it was possible to follow all rules of lockdown and travel. Upon having no other excuse, Sanjana says that both Gauri and Aniruddha are here, she cannot leave them and stay alone. This is when Gauri reminds her of Sanjana's son Nikhil. To this Sanjana has yet another excuse that Nikhil gets confused when she and Shekhar fight, hence she avoids confrontation. Gauri questions her feelings for her son upon hearing such an excuse. She asks Sanjana if she even misses Nikhil. Sanjana feels hurt when she remembers how Nikhil was snatched away from her by Shekhar. Gauri empathizes with Sanjana but she says that she is causing stress to Arundhati. Sanjana promises to stay out of Arundhati's business but she firmly suggests that Ankita will have to face her anger if she messes up. Gauri warns her to stay out of family matters and leave the house with her as soon as lockdown ends. Sanjana agrees to leave but only if Aniruddha accompanies her.
Meanwhile, Aniruddha assures Arundhati that she will be taken care of at Ankita's hospital. Arundhati says she is more comfortable with Dr. Vasudha. Ankita flares at this and asks why does no one in the family trusts her and keeps comparing her to Anagha. She feels rejected by the whole family. Arundhati reminds her that Ankita was the one to break off with Abhi, she was the one to blackmail him into this marriage, no one wanted her here in the first place, everyone is trying to be good to her but it will take time. Ankita says she is willing to accept all of it but Sanjana has no right to talk ill about her. Sanjana overhears this and starts fighting with Ankita. Arundhati gets more stressed due to the high-pitched fighting. Sanjana asks Aniruddha to take her side, but Aniruddha reminds them that Arundhati is a patient and they should not cause her stress. Ankita apologizes. Sanjana actually brought haldi-milk for Arundhati to make her feel better.
Sanjana openly talks about how Ankita has fooled the family, faked suicide, and trapped everyone in this stress. He questions Sanjana that if she is such a harmless person, why did she inform Ankita about the engagement in the first place. He drags her out by the arm. Sanjana is appalled at how her own fiancee is not on her side. Ankita assures Arundhati that she will straighten out Sanjana. Arundhati is left wondering what if Sanjana is right, what if the suicide is really a fake attempt at winning Abhishek back? She starts piecing the facts together and wonders if Ankita caused this entire fiasco.
Image source: instagram/ Hotstar