Aai Kuthe Kai Karte May 14, 2021, Written Updates Of Full Episode: Aniruddha Is Helpless As Sanjana Refuses To Leave After Getting Humiliated
Aai Kuthe Kay Karte May 14, 2021, Written Updates Of Full Episode- After Sanjana's plan to ruin Abhishek's engagement gets exposed, Arundhati asks her to leave the engagement. Even after getting humiliated by the family, Sanjana refuses to leave the engagement unless Aniruddha asks her to leave.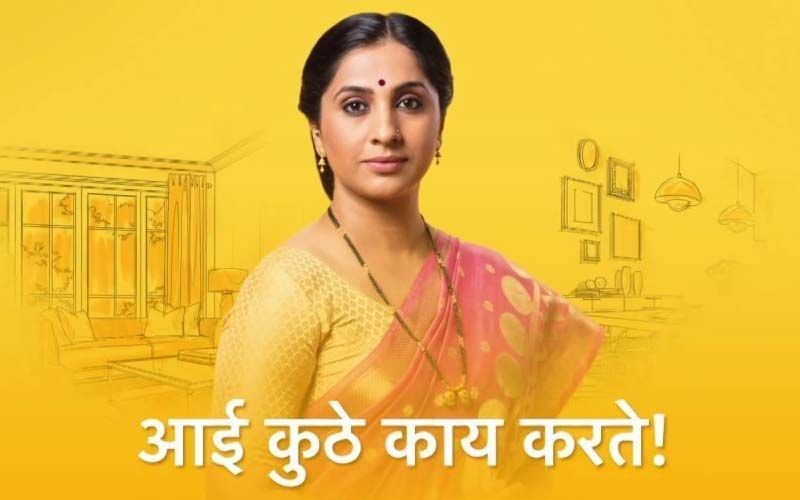 Today's episode of Aai Kuthe Kay Karte is a major reveal of Sanjan's plan to sabotage Abhishek's engagement. With the Muhurat of engagement closing in everything is going nicely at Abhishek and Anagha's engagement. The happy atmosphere gets ruined by a call from Ankita's mother telling Abhi that Ankita has attempted suicide. Abhi rushes to the hospital to check Ankita's condition, on-demand of Anagha. This is when Arundhati exposes Sanjana. After knowing that Sanjana was the one behind ruining her son's engagement, Arundhati will furiously slap Sanjana in front of everyone.
She blames Sanjana for ruining every good occasion for her family, She even asks Sanjana to leave immediately. Other family members too, get disgusted by Sanjana's presence. Sanjana refuses to leave without Aniruddha by her side. Sanjana too is hurt and blames Aniruddha's indifference for action out in this manner. She admits feeling lonely because, unlike Arundhati's in-laws who support her, she has no one by her side, not even Aniruddha.
Aniruddha refuses Sanjana's request and says that he won't leave until Abhi returns from the hospital. But Sanjana stays back saying that she'll always be by the side of Aniruddha no matter where he is. She demands answers from Aniruddha.
Will Aniruddha realize his mistake? Does Sanjana create more embarrassing scenarios for the Deshmukh family? What happens to the engagement ceremony? Stay tuned with us to find out more!



Image source: hotstar