Aai Kuthe Kai Karte, May 25th, 2021, Written Updates Of Full Episode: Sanjana And Ankita Fail At Making Dinner, Arundhati Has To Take Over
Aai Kuthe Kai Karte, May 25th, 2021, Written Updates Of Full Episode- Even after making a mess into the kitchen, when Ankita and Sanjana present delicious dinner. Kanchan finds out it was Arundhati's doing.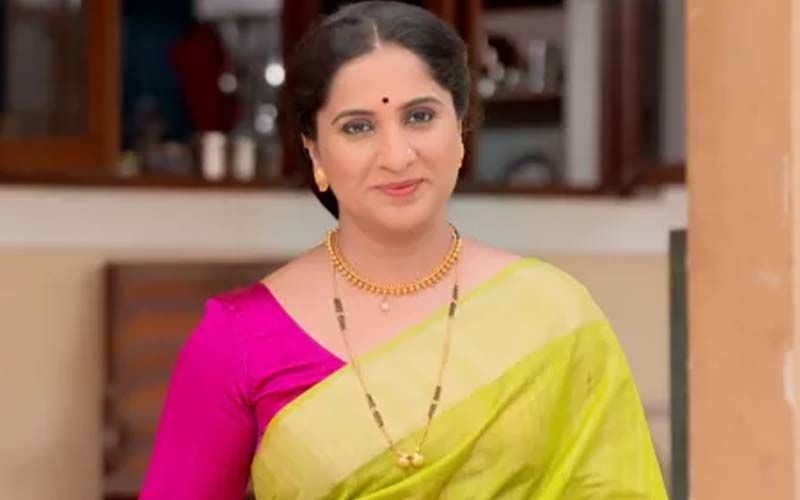 In today's episode of Aai Kuthe Kaay Karte, Sanjana overhears the conversation between Yash, Abhi, and Aniruddha. Stopping them Sanjana blames Yash for creating chaos and suddenly stops when she sees Arudhati standing near them. Seeing Arudhati near them, Sanjana quietly leaves and the situation calms down.
Kanchan gathers everyone, making an announcement that they'll be holding a Pooja for Ankita and Abhishek, tomorrow. As Ankita and Abhi will be sitting for the Pooja, Kanchan asks Ankita to keep one day fast for tomorrow. On asking what should she prepare for the dinner, Arundhati gets stopped by Kanchan. Kanchan asks Ankita and Sanjana to prepare the dinner for everyone, as Arundhati is going to be busy preparing for the Pooja.
Ankita and Sanjana try to refuse as they don't have the kitchen skills, but in the end, they are left with no choice but to obey the matriarch of the family. While being clueless in the kitchen, both try to gain help from Yash, Isha, and Gauri but get denied. Learning from the online recipe, Ankita and Sanjana start cooking and turn the kitchen into a mess. While observing them, Arundhati tries to help them but gets stopped by children.
Now, it's dinner time and everyone is hungry, so Kanchan asks Ankita and Sanjan to bring the food. Everyone is surprised after seeing that Ankita and Sanjana have prepared such a delicious feast. But cunning as she is, Kanchan finds out the secret behind Ankita and Sanjana's delicious food. While Appa praises the food as being similar to Arundhati's food, Kanchan says that the food is indeed prepared by Arundhati.
On being asked if she had prepared the food, Arundhati reveals that she was the one behind it. But she did it so that everyone would get to eat the food on time. Kanchan gets furious over Ankita and Sanjana. When Sanjana tries to argue with Kanchan both present valid points but in the end, Sanjana accepts her defeat. And Arundhati request Kanchan to start eating, as no will start eating unless she does. Finally, Sanjana thanks Arundhati for her help.



Image source: Hotstar