Aai Kuthe Kai Karte, May 27th, 2021, Written Updates Of Full Episode: Kanchan And Deshmukh Family Blame Sanjana For Arundhati's Illness
Aai Kuthe Kai Karte, May 27th, 2021, Written Updates Of Full Episode- Arundhati suddenly faints in front of Kanchan and Appa while talking. Seeing how serious Arundhati's illness is, Kanchan and the Deshmukh family blame Sanjana for everything.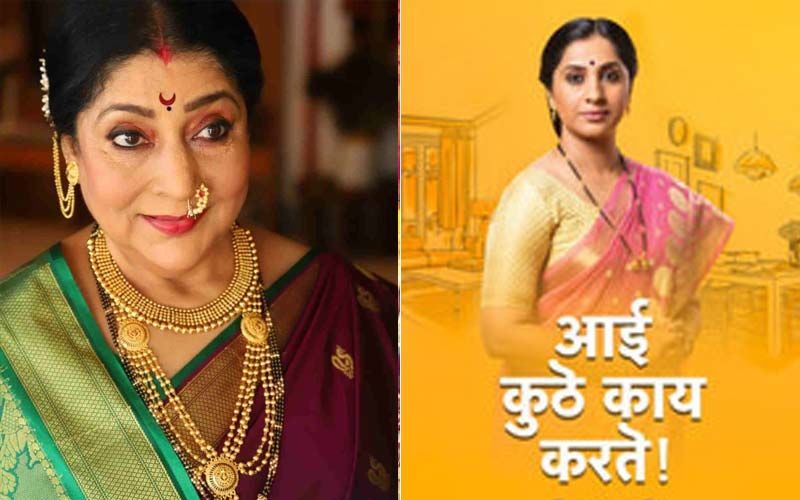 Seeing how Ankita ruined the mood at Satyanarayan Pooja, everyone goes to their room. The fact that soon, Arundhati will be leaving them haunts the family members even more now.
In today's episode of Aai Kuthe Kaay Karte, Sanjana has a serious talk with Aniruddha. Asking him why Appa named a part of his property in Arundhati's name, Sanjana tells him that she doesn't want to share the house with Arundhati. They argue a bit on the topic, as Aniruddha advises her to leave the house with him but Sanjana insists on staying there.

Meanwhile, Kanchan and Appa have a talk about what has been happening in the house. Kanchan feels guilty about rejecting Anagha the first time she met her. Appa tries to put her out of her guilt by saying that the one who made a mistake is Abhishek because he made his choice. Seeing that she'll be staying under one roof with Sanjana and Ankita, Kanchan asks Appa if there's anything he can do to stop Arundhati from leaving. At that moment Arundhati enters the room and explains that she just wants to forget everything that has happened. Kanchan and Appa get heartbroken while seeing her under so much stress. After their conversation, Arundhati faints in front of them while trying to get up. Appa calls everyone.

But after getting her consciousness back, Arundhati says that her stomach is aching and she is feeling weak. Abhi and Ankita take her to the hospital. Seeing Arundhati's condition, Kanchan gets furious and blames Sanjana for everything that has been happening to Arundhati. Sanjana feels guilty, as not only Kanchan and Appa but also everyone else blames her for that.

Isha, Gauri, and Yash have after which, Isha and Gauri go to the kitchen to prepare food for Appa and Ajji. Entering the kitchen, they see Sanjana has prepared the food already. All guilty and crying, Sanjana explains that she hasn't done this to impress anyone. Seeing her in such a state Gauri feels sorry for her. She talks with Isha that Sanjana might be doing bad things now but she's not a bad person at heart. Isha gets furious and leaves while Gauri stays there crying. At the same time, Yash enters the kitchen and comforts Gauri after seeing her in tears.
Image source: instagram/archanapatkar10/TVwiz,MarathiStar,Serial,Allinformation