Aai Kuthe Kai Karte, May 28th, 2021, Written Updates Of Full Episode: Ankita Catches Sanjana And Aniruddha In An Intimate Moment
Aai Kuthe Kai Karte, May 28th, 2021, Written Updates Of Full Episode- Entering the room suddenly, Ankita catches Sanjana and Aniruddha in an intimate moment. Showing her intentions to her, Ankita challenges Sanjana that she won't let her live in this house.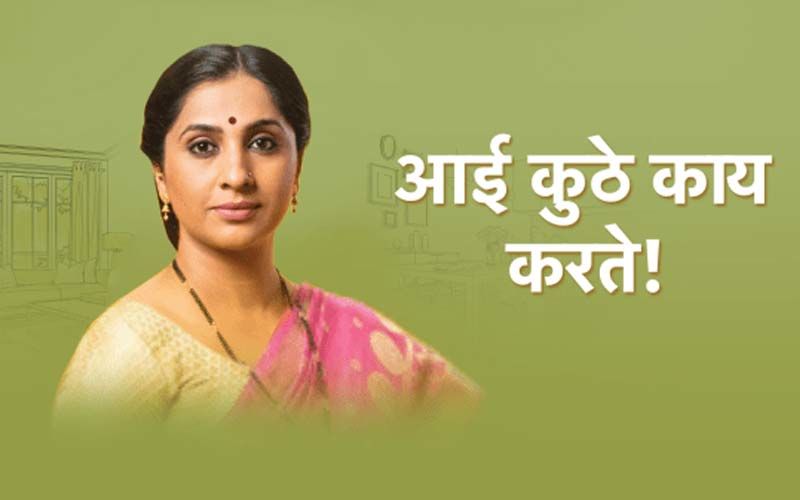 In today's episode of Aai Kuthe Kaay Karte, Abhishek, Ankita, and Aniruddha return from the hospital. Eager to know about Arundhati's health, everyone asks them how is she? Answering them, Abhi and Ankita say that there's nothing to worry about, Arundhati fainted because of dehydration. But out of suspicion, Ankita has done the sonography and the results will be given soon.
Then Kanchan asks everyone to have lunch when Isha reveals that the lunch is prepared by Sanjana. Sanjana goes to her room, Aniruddha follows her to talk with her. Aniruddha thanks her for taking care of his mother and father while Arundhati was not around. Sanjana asks him about Arundhati's health, but she misunderstands his answer and thinks that he is caring more about Arundhati and others than her.

Sanjana fears that if she were to let him loose, Aniruddha will surely go back to Arundhati and everyone. But assuring her that he still loves him, Aniruddha takes her in his arms. At the same moment, Ankita enters the room and catches them at an intimate moment. Aniruddha leaves the room and Sanjana accuses Ankita that she did it on purpose. Saying yes, Ankita warns Sanjana that she won't let her enter this family.

Meanwhile, Yash asks Abhi about their mother's health. And hearing Ankita's answer he suspects that his mother has some serious illness. Yash leaves the kitchen while crying and Ankita tries to get closer to him. Refusing her Abhi follows Yash. Sanjana enters the kitchen at that moment and answers Ankita's ego. Furthermore, Isha and Yash have a talk with Arundhati.

Asking her about her health, Isha feels like she'll be left alone since Arundhati is soon leaving the house. Assuring her that he is always with her, Yash makes a promise to his sister. Backing him up Abhi also gains the trust of his siblings. Making a vow, Abhi tells them that no matter what happens, the three of them will never leave each other's side.

Image source: instagram/marathi_chitrapat_srushti,milindgawali