Aai Kuthe Kai Karte, May 31st, 2021, Written Updates Of Full Episode: Arundhati Can't Stop Feeling Guilty About Anagha During Her Bed Rest
Aai Kuthe Kai Karte, May 31st, 2021, Written Updates Of Full Episode: Arundhati Can't Stop Feeling Guilty About Anagha During Her Bed Rest - Arundhati opens up to Kanchan about her feelings.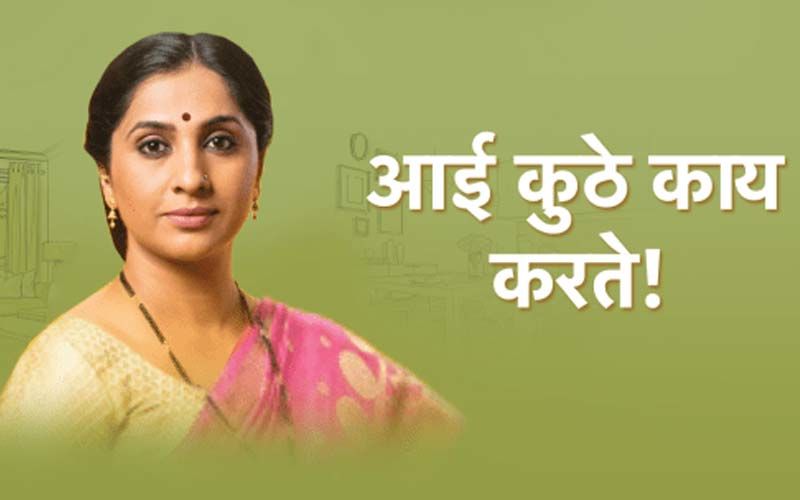 In today's episode of Aai Kuthe Kay Karte, Aniruddha and Sanjana are chatting. Sanjana tells Aniruddha to get married soon. Gauri is just about to intervene in their conversation but hesitates as they are having a private conversation. Aniruddha asks her if she has any work with the two of them, She mentions someone has to take the tiffin for Arundhati in the hospital. Aniruddha agrees and Gauri leaves immediately. Sanjana asks Aniruddha why does he have to visit Arundhati when he can ask his sons to go? At that moment, Kanchan calls for Aniruddha and he leaves.
On the other hand, Appa and Kanchan are worried about Arundhati. Isha comes to light a lamp in front of Tulsi but it slips from her hand, causing a bad omen. Kanchan yells at Isha as it is ominous to drop a lamp carelessly. Yash calms Kanchan down and distracts her negative thoughts. He shares with Kanchan that he misses his home a lot. Kanchan joins saying she misses Vimal a lot. She is reminded that Vimal isn't even aware that Arundhati (her favorite) is admitted to the hospital.
Everyone asks Ankita about Arundhati's health and tries to coax more information from her. Ankita reveals that there are fibroids in Arundhati's uterus and after going to Mumbai, she will have to see if they are malignant. Confused the family asks if it means something serious, to relieve the family at that moment, she assures that Arundhati is relatively ok and she can manage her very well.
Abhi brings Arundhati home. Everyone is very happy to see Arundhati. At night, Appa again asks about Arundhati's health. Abhi says that women have uterine problems and they don't pay attention to their body whilst prioritizing family. he says stress could be the biggest cause of her problems. Kanchan tells Abhi 'As long as your wife and Sanjana are in this house, Arundhati will not get happiness'.
Aniruddha says let's take Arundhati to Ankita's family-run hospital but Abhi denies that he has much more faith in doctor Vasudha. Kanchan comes and sits with Arundhati. She is crying as she is worried about the family if something goes wrong with her health. Kanchan assures her nothing will happen. Arundhati confesses she feels very guilty about what happened to Anagha. She admits how their family hurt Anagha when Abhi left her alone at the engagement. Anagha is not answering her calls or messages. She is also worried that if she dies, she would be ashamed to face God for this.
Ankita comes in to give pills to Arundhati. Kanchan tells Ankita that from today she has to take responsibility for the kitchen under her guidance. She tells Ankita even if you are a doctor, you have to cook.
Arundhati says that Ankita is not used to it, but Kanchan says that marriage was just fun for Ankita till now. It is high time she as well as Sanjana stay like guests at their house. Aniruddha too needs a taste of his own medicine. Kanchan takes the reins in her hands and assures Arundhati she will straighten the family members right away!



Image source: Hotstar