Aai Kuthe Kai Karte, Spoiler Alert, 1st June 2021: Arundhati Tells Abhishek She Will Never Forgive What He Did To Anagha
Aai Kuthe Kai Karte, Spoiler Alert, 1st June 2021: Arundhati tells Abhishek she will never forgive what he did to Anagha when Abhishek tries to seek comfort by apologizing to Arundhati.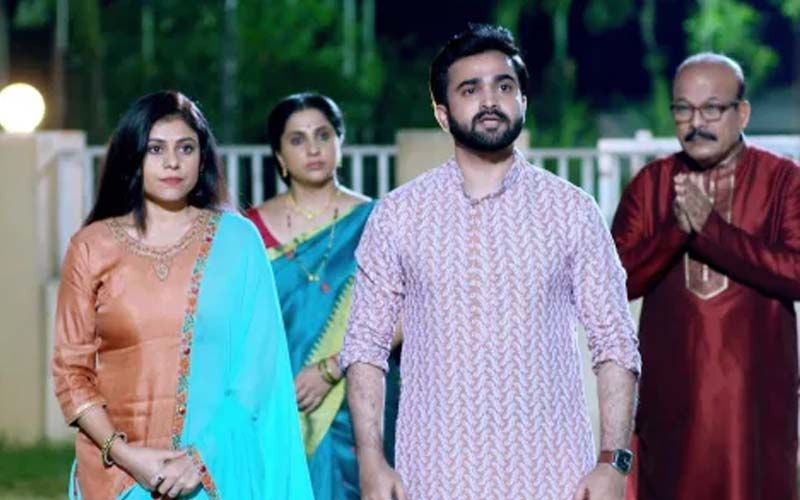 The Deshmukh family is worried about Arundhati's deteriorating health. Ankita has assured the family that fibroids in the uterus are common in women of this age. They are hoping it doesn't lead to a serious condition. Aniruddha wants Arundhati to be treated in a well-reputed hospital that is run by Ankita's family. Abhishek on the other hand is concerned about Arundhati's comfort and suggests that Ankita's family-run hospital will be the last place she will be comfortable in.
While Kanchan tries to pacify Arundhati's worries about the family and her own health, she also starts making Ankita and Sanjana work hard to make a place in the family. Arundhati tells Kanchan she feels guilty that she tried to bring Anagha and Abhishek closer. Her son's deeds have brought shame to her but brought much more suffering and pain to Anagha. The girl already suffered a broken marriage and abuse in the past. She was finally happy with Abhishek and she loved Arundhati and the family deeply. Arundhati has lost her confidence in Abhi now.
In tomorrow's episode, Abhishek tries to ask for Arundhati's forgiveness. He admits that he committed a grave mistake but he requests his mother to forgive his deeds and give him one last chance to become a better son. Unlike the protective and forgiving mother that Arundhati usually is, she refuses his request. She tells Abhi that what happened to Anagha is unfair and he is responsible for her pain. Arundhati reminds him it is Anagha who is wronged and Abhi is asking for forgiveness that is not her's to give. Yash is devastated looking at the stress this situation has caused to his mother and he feels the pain his family is going through.
Image source: Hotstar