Aai Kuthe Kai Karte, Spoiler Alert, 25th May 2021: Kanchan Makes Ankita And Sanjana Take Up Household Chores Teaching Them A Lesson
Aai Kuthe Kai Karte, Spoiler Alert, 25th May 2021- As Deshmukh family is preparing for Pooja. Kanchan teaches both Ankita and Sanajan a lesson by making them do the house chores.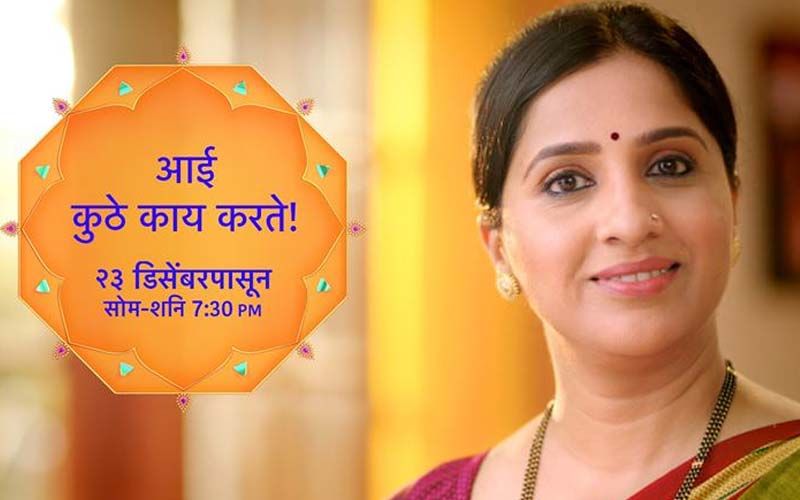 Although they haven't considered it yet, Ankita has become a part of the Deshmukh family now. Thus, to welcome her into the family, the elders decide to do a Pooja.
On tomorrow's episode of Aai Kuthe Kaay Karte, gathering everyone, Kanchan announces that they are holding a Pooja for Ankita and Abhishek's wedding. While explaining that, Kanchan asks Ankita to keep fast for the whole day as she'll be sitting for the Pooja with Abhi. Hearing that Ankita will have to fast, Sanjana smiles out of happiness.
Meanwhile, Arundhati asks Kanchan about the dinner. And teaching a lesson to two of the trouble-causing ladies in the house, Kanchan asks Ankita and Sanjana to prepare the dinner. Diving the kitchen work between them, Kanchan asks Ankita to prepare the Bhaji and Sanjana to prepare the Bhakri(Roti). Both Ankita and Sanjana get shocked as they are asked to prepare the feast for the whole family even though they lack the kitchen skills. And as you may have already guessed, the kitchen is turned into a mess as these two come together.



Image Source: Instagram/aai_kuthe_ky_krte_fc, imdb