Aai Kuthe Kai Karte, Spoiler Alert, 26th May 2021: At The Satyanarayan Puja Ankita Spoils The Mood By Talking About Arundhati's Divorce
Aai Kuthe Kai Karte, Spoiler Alert, 26th May 2021- The Deshmukh family holds a Satyanarayan Puja to welcome Ankita. But she spoils everyone's mood at the Puja by bringing up the topic of Arundhati's divorce.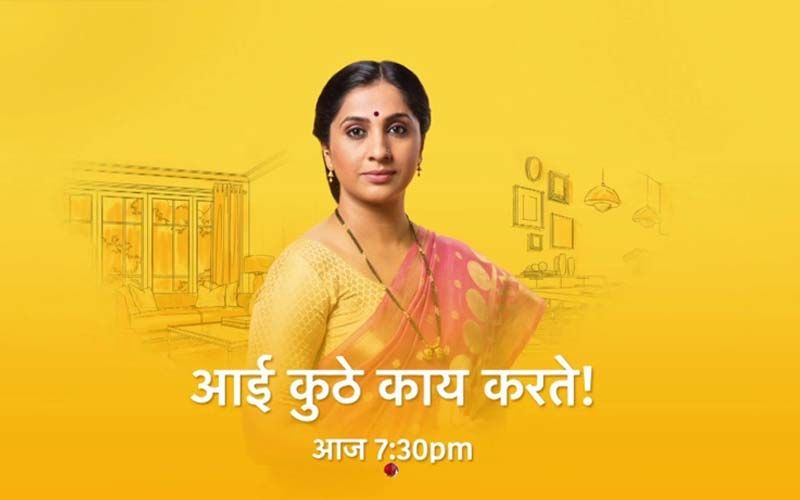 Kanchan announces that they'll be holding a Satyanarayan Puja to welcome Ankita. She also asks her to keep the fast for the whole day. And teaching Ankita and Sanjana a lesson, Kanchan asks them to prepare the dinner for everyone which turns out into a mess. Luckily Arundhati takes over and prepares food for everyone.
In tomorrow's episode of Aai Kuthe Kai Karte, the Deshmukh family welcomes Ankita with Satyanarayan Puja. Abhishek and Ankita successfully complete the Puja and lean-to take blessing from the elders. Everyone seems happy at the Puja, but it doesn't last much longer.
Arundhati blesses the couple, as they touch her feet for her blessings. After that Ankita assures Arundhati that she won't let anything happen to her till she is in this house. Stopping her at that point, Abhi tells Ankita that Arundhati is not going to leave the house. But spoiling everyone's mood Ankita brings out the topic of Arundhati and Aniruddha's divorce.
Stopping her Arundhati tells her that this is not the time to bring this topic up. Arundhati tells her that leaving the house doesn't mean that she's going to cut ties with everyone. Assuring Ankita, she says that no matter who comes into this family after she leaves, the people in it will always be her family.
Image source: Marathistars