Aai Kuthe Kai Karte, Spoiler Alert, 27th May 2021: Arundhati Gets Faints Again, Deshmukh Family Suspects Serious Illness
Aai Kuthe Kai Karte, Spoiler Alert, 27th May 2021- Arundhati suddenly faints while talking with Appa and Kanchan. Everyone panics while suspecting her illness to be a serious one.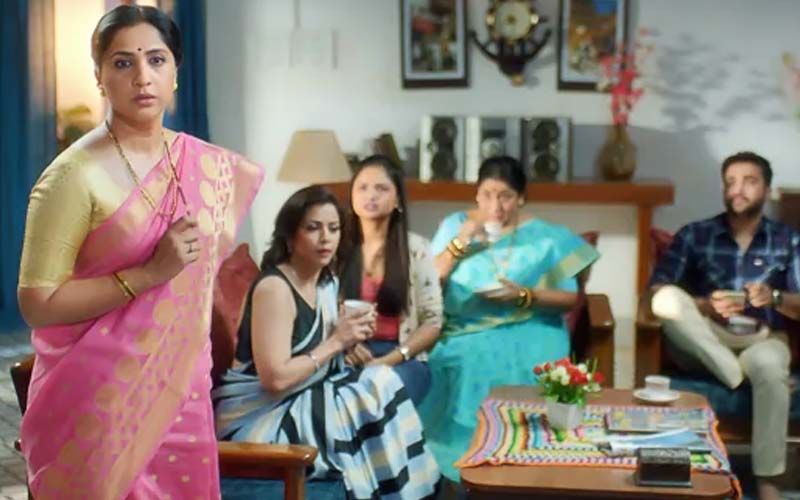 The Deshmukh family holds a Satyanarayan Pooja for Ankita and Abhishek's marriage. The couple successfully performs the Pooja and takes blessings from the elders. Ankita accidentally spoils everyone's mood as she brings up the topic of Arundhati's divorce while taking her blessings.
Arundhati assures her that even if she leaves the house, the people in it will remain her family always. No matter who comes into this house after her, no one can stop her from meeting the family and vice versa.
Now in tomorrow's episode of Aai Kuthe Kaay Karte, after the Pooja gets over everyone goes into their room in a spoilt mood. While talking in their room, Appa tells Kanchan that he has done all the investment required for living a happy life at their age. But there won't be much left to live in their house once Arundhati leaves it. Saddened by the fact, Kanchan asks Appa if there's anything he can do to stop Arundhati from leaving the house.
Arundhati shows up between their conversation. Filled with tears she opens her heart to them saying that she doesn't feel like staying in this house. All that has been happening is affecting her mental health and she just wants to be alone and far away from all this. After saying everything, Arundhati suddenly faints while trying to stand up. Everyone panics after seeing Arundhati unconscious. After seeing how much she has been fainting these days, the Deshmukh family suspects that she is suffering from a serious illness.



Image source: Hotstar