Aani Kay Hava: Priya Bapat And Umesh Kamat To Soon Bring Jui And Saket's Journey To Your Screen, DEETS Inside
Umesh Kamat and Priya Bapat recapitulate their role as Jui and Saket for another entertaining season of MX Player's "Aani Kay Hava Season 3"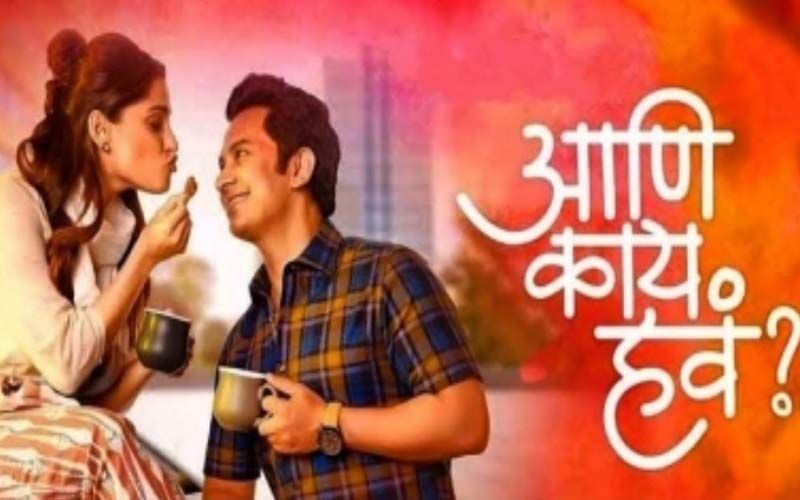 The talented Marathi actress Priya Bapat is pretty active on social media. The "Vazandar" actress always amazes her fans by sharing stunning pictures and videos on her Instagram handle that go viral in no time.

Recently, Priya Bapat shared a video on her Instagram handle trailer of season 3 of "Aani Kay Hava" featuring Priya Bapat and Umesh Kamat. Priya Bapat is essaying the role of Jui and Umesh Kamat, Saket in the web series. Season three comprises 6 series. The story proceeds with their marriage hit the 5-year mark and with trust, love, and a little madness at its core, this edition will introduce viewers to their lives during a nationwide lockdown. They can be seen trying to sort out the work-related complications, to suddenly feeling like there is nothing new to talk about and bring to life the little. Priya captioned the post in Marathi – "भेटा तुमच्या लाडक्या, आवडत्या, जुईला! आणि काय हवं मधे (Meet your beloved and favorite Jui! In "Aani Kay Hava". The fans and colleagues looked excited with this announcement and they appreciated the work of Priya in seasons 1 & 2 and now anticipating more in season 3.
"Aani Kay Hava- season 3" features Priya Bapat and Umesh Kamat, directed by "Muramba" fame Varun Narvear. The series will stream on MX Player and Mirchi Originals Creation goes live on the 6th of August.
Priya Bapat reveals her views on the show and said- "This season takes us through married life during a lockdown and this period truly saw multiple dynamics change in the relationship for many of us. It's important to never let your marriage stagnate and to keep rekindling the excitement with maybe new hobbies, or a project that you decide to work on together, or to simply find things that you both enjoy doing as a couple. After 5 years of marriage in Jui and Saket's life – they continue to grow together and handle the curveballs that life throws their way, and it is for this reason that I enjoy playing this character. I know Umesh and I have gone through some of these moments ourselves and we can't wait to bring Jui and Saket back to your homes."

Image source: Instagram/priyabapat/IMDb