Aathva Rang Premacha: Makarand Deshpande, Rinku Rajguru, And Vishal Anand To Be Seen In Upcoming Romantic Marathi Film
Sairat fame actress Rinku Rajguru, Makrand Deshpande, and Vishal Anand to appear in a romantic Marathi film titled "Athva Rang Premacha".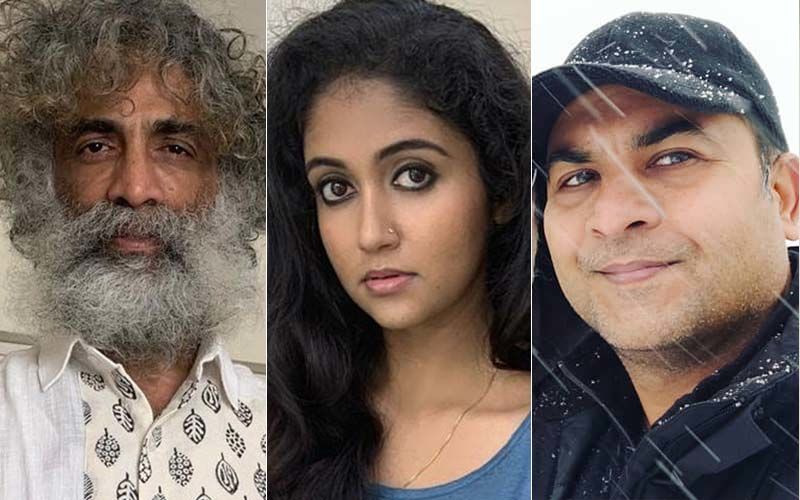 Adinath Pictures, Rakesh Raut Productions, and Top Angle Productions have released a trailer of their upcoming Marathi Movie 'Aathva Rang Premacha'. Khushboo Sinha is the director of the movie and AA Films took the responsibility of distribution of this romantic Marathi Movie.
Veteran actors Makrand Deshpande and Rinku Rajguru are in lead roles whereas Vishal Anand is making his debut in this film. The storyline revolves around a love story and portraying the current definition of love.
Rinku Rajguru's last appearance was in the Hindi film 'Unposed'. These included the short films 'Glitch', 'Apartment', 'Rat-e-Tat', 'Viranu' and 'Chand Mubarak'. It is directed by Lillet Dubey. Rinku Rajguru is very active on social media and recently she has updated the trailer of "Athva Rang Premacha" on the Instagram handle. She captioned the post as- "खरा जबाबदार, तितकाच खबरदार, आठवा रंग प्रेमाचा देखणा-रुबाबदार! (Truly responsible, equally careful, Athva Rang Premacha- Dashing!) Rinku summed up the post with few hashtags of the team "Athva Rang Premacha".
Check the trailer here:
Sameer Karnik is a popular Bollywood Film Producer and produced many popular Hindi Movies to name a few "Kyu Ho Gaya Na", "Yamla Pagla Deewana", "Char Din Ki Chandani", "Heros", also making debut as a producer in Marathi Cinema Industry with 'Athva Rang Premacha' and audience will love this movie.



Image Source: Instagram/iamrinkurajguru/makaranddeshpande_v/