Actress Hruta Durgule Shares Moments From Her Birthday Bash With Her Celeb Friends
Durga actress Hruta Durgule took to her Instagram handle to thank her pals for making her lockdown birthday memorable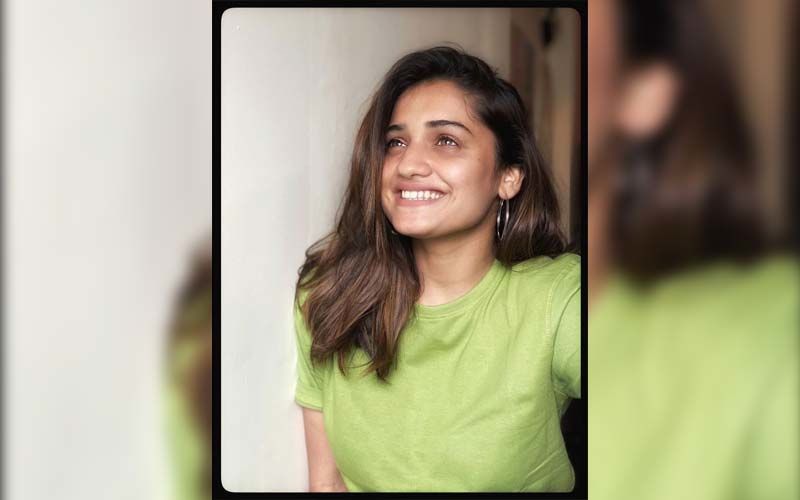 Hruta Durgule has been a household name since her portrayal of the famous character Vaidehi in the hit show Phulpakharu opposite Yashoman Apte.
With all of us going through the Unlock phase of the lockdown, to attain the normalcy lifestyle of Mumbai is still a long way to go. But it looks like Hruta had the gala of time celebrating her birthday with her gang-pals during the lockdown.
The Phulpakharu actress took to her Instagram handle to share the insights of her birthday celebration with her fans. In the photo, the actress is all smiling as she poses for the photos with her parents and her friends who made her birthday special. She wrote in her caption, "I Believe "Investing Time In Someone" Is The Best Gift One Can Get. That Willingness To Invest In Any Relationship Is All That Matters To Me. And I Have Been Extremely Lucky To Have Such People Around Me Who Do That For Me. All I Want To Say Is 'Thank You' To Each One Of You Who Make A Difference In My Life. Just Stay. Thank You For Making '12.09. 2020' So Memorable. "
She is currently hosting the Musical show Singing Star on Sony Marathi for which she received a lot of accolades from the netizens and her 2019 short film Strawberry Shake is currently running on Zee5.
Image source: instagram/hruta12