Akshay Bardapurkar Takes A Dig Into Future Prospects Of Marathi Cinema: Says Marathi Talent Will Do Wonders With Great Production Budgets
Here is Akshay Bardapurkar's candid take about the emerging talent in the Marathi industry and the future of Marathi cinema, from the view of a passionate filmmaker.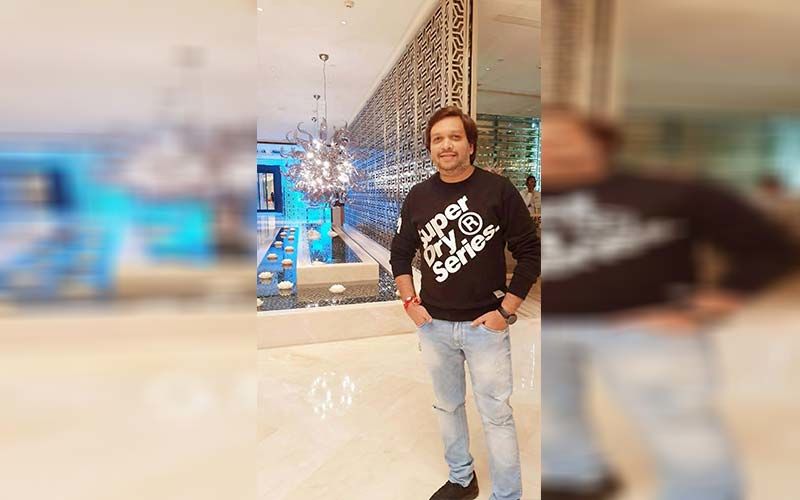 The COVID- 19 outbreak, have given a serious blow to the film industry across the world. Cancellations and rescheduling of films are seen across Hollywood, Bollywood and regional cinemas. Many filmmakers have resorted to taking up digital platforms to release their films. Bollywood too saw many high potential films landing up on premium OTT platforms. Shoojit Sarcar's Gulabo Sitabo, Manoj Bajpayee's Bhonsle, Akshay Kumar's Laxxmi Bomb, Alia Bhatt Sadak 2, and Ajay Devgn's Bhuj: The Pride of India are all diverted to digital releases on platforms like Amazon, Netflix, Disney + Hotstar and Sony LIV.
Akshay Bardapurkar too recently released his most-awaited Marathi film of 2020, AB Aani CD on Amazon Prime. The film marked the debut of Amitabh Bachchan in Marathi films! Although the film received a great response Akshay believes Marathi cinema is yet to see the rising sun on OTTs. The filmmaker comments, "There are 40 cinemas yet to be released, some of the big names are also suffering. So is this the case of mediocre or doltish content? or is the regional audience feeble towards Marathi cinema? Whatever be the case, this new normal phenomenon isn't working that great for the Marathi space".
As opposed to Marathi films Bollywood films are consumed more vigorously given strong digital campaigning. While talking about why incredible Marathi content made with passion and craft is not being consumed exuberantly, Akshay comments, "I have always believed in the passion with which Marathi filmmakers make cinemas, maybe if they could show the same passion in packaging, promoting and branding a film, I am sure they shall equally ring a bell on the various OTT's present in the market".
Also, talented filmmakers in Marathi also lack the attention and support from the producer. There is an unfortunate preconception that Marathi cinema is made only in certain bracket of budget. In Akshay's view, "It's about time that Marathi cinema gets some good backup from intelligent producers who not only believe in the director's vision but they aid up with great budgets too! A well supportive team of likeminded producers who aren't naive and equally passionate towards filmmaking can do wonders to this small yet evolving Marathi cinema space".
One can say this phenomenon has been the reason for a drain of talent in the Marathi film fraternity with genius filmmakers turning their backs to Marathi as they pursue a career in Bollywood. It is unprecedented that any Marathi director makes a comeback in Marathi after working in Bollywood even once. The AB Aani CD producer has always nurtured the role of director in his projects. The director has to be the captain of the ship to ensure the film does well.
While Bollywood is buzzing with the talks of Nepotism, Akshay considers the talent drain a zilch in the Marathi industry. He says, "The ones who did well in the drama (nataks) have slowly and gradually walked the corridors of Marathi cinema to Bollywood".
Today Marathi films are being judged on 'who directs the film'. The fresh new talent is the likes of Nikhil Mahajan, who directed Netflix horror drama 'Betaal' alongside Ghoul director Patrick Graham or Sameer Vidwans who recently released Marathi multi-starrer Dhurala and the Internationally recognized film Anandi Gopal and Samit Kakkad who has made his name globally by doing films such as Half Ticket and Ascharya Chuck It. They are the flag bearers of Marathi talent. While talking about this emerging breed of talented filmmakers Akshay comments, "These are the pearls of the Marathi industry and I won't be surprised if they grow up to becoming the Gen-next of world cinema. These talents will do wonders if they are clubbed by great production budgets and given a free hand".
"If Hindi cinema suffers from nepotism than Marathi cinema lacks the support from a producers lobby. Be it OTT or a normal 70 mm cinema, along with passion it requires vision and money! Hoping that Marathi cinema will be discussed in the studios of Burbank, Hollywood for its art of making successful films someday" adds Akshay talking about the future of Marathi cinema.
Image Source:instagram/akshaybardapurkar