Amey Wagh And Lalit Prabhakar Enjoy Behind The Scenes Of Marathi Horror Comedy Zombivali
Check out this hilarious BTS moment of actor Amey Wagh and Lalit Prabhakar from the sets of their upcoming Marathi horror-comedy blockbuster, Zombivali.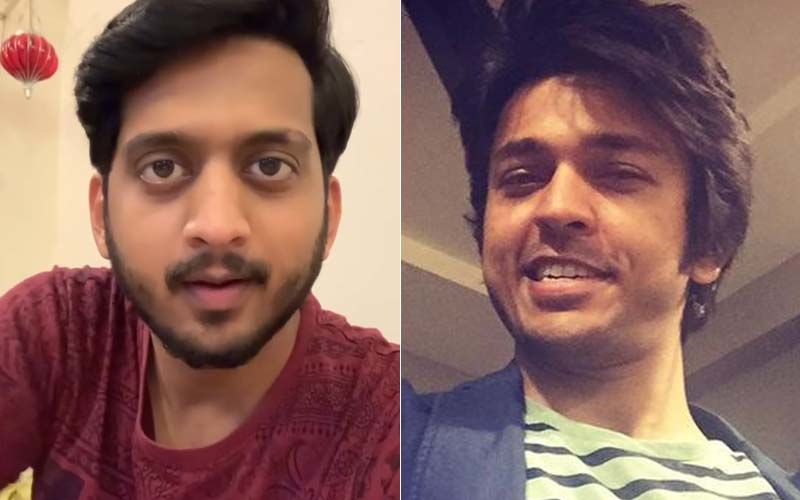 Two of the most talented actors of our industry Amey Wagh and Lalit Prabhakar will soon be sharing the screen with their upcoming Marathi horror-comedy blockbuster, Zombivali. Produced under the banner of Yoodlee Films, the film is an Aditya Sarpotdar directorial film starring Amey, Lalit, and actress Vaidehi Parshurami in the lead roles. The film has been trending on social media since its announcement. But the recent teaser release has taken the excitement of fans on another level. The fans are going crazy over this film after seeing the amazing teaser of it. While the crowd is excited about the film, actor Amey Wagh blessed them with a hilarious BTS video from the sets of Zombivali.
The actor took to his Insta to share his funny BTS video with co-actor Lalit Prabhakar.
This BTS video has become viral on the internet as soon as the actor posted it on his Insta handle. As we can see in this video, Amey can be seen feeling Lalit's muscles while the famous song Chanchal Sa Badan is getting played in the background. After doing this crazy stuff both actors look at each other and start laughing. This hilarious video has made everyone laugh as we can see from their response over this video. Also, Amey's caption is as sarcastic as ever while he said will the zombies run away after seeing this laughter? We don't know about the zombies but Amey and Lalit's female fans have surely fallen for their charming smile in this video.
Talking about the film, Zombivali is scheduled to release on the 30th of April, this year. On the other hand, Lalit will be meeting his fans with his upcoming romantic film Colorphool. Amey on the other hand will be making another big-screen appearance with his upcoming film Karkhanisanchi Waari.
Image source: Instagram/ameyzone/lalit.prabhakar