Amruta Deshmukh Defends Her Choreography Goof-Up In A Reel On Butta Bomma
Watch actress Amruta Deshmukh cover up her funny mistake in the Reel of her dance on song Butta Bomma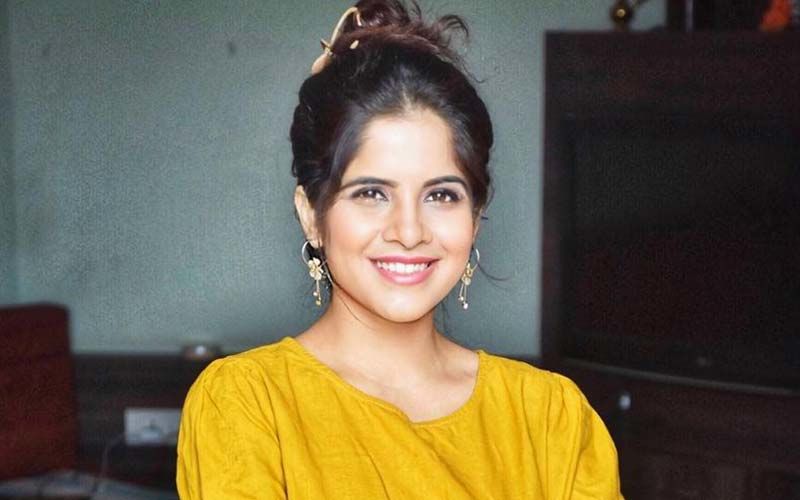 Whether they are from India or outside of India, the Telugu song Butta Bomma made everyone shake their body on its amazing beat. It is one of the major hits of this year. Many people have uploaded their dance videos on this song and are still uploading more. Recently after doing the Full To Vajwa Challenge on Instagram, actress Amruta Deshmukh posted her dance video on the song Butta Bomma. Although the things didn't work as planned in this dance video as she goofed up a bit. But, she later covered it up as a defense of her choreography.
Amruta posted this video just yesterday on Insta Reels. She performed the dance steps from the start and after performing the dance she exited the frame. But as she has mentioned in the caption, the song was supposed to end at the point of her exit which didn't happen and the song kept playing.
Thus, confused Amruta came back into the frame and performed her own steps on the remaining song. This funny mistake was nicely covered by Amruta as we can see she did suitable steps on the beat. Her fans loved this video even after she pointed out the funny mistake in this Reel.

Amruta is one of the new and talented actresses of the Marathi industry. She is well known for her roles in her hit serials like Tumcha Amcha Same Asta where she played the lead role of Gauri and her other serial Freshers where she played the role of Pari Deshmukh.



Image source : instagram/khwabeeda_amruta/