Amruta Khanvilkar Is In A Zen While Looking Steaming Hot In Her Yoga Outfit
Amruta Khanvilkar mesmerizes fans with her steaming hot look in her yoga outfit, as she transmits zen energy through her yoga.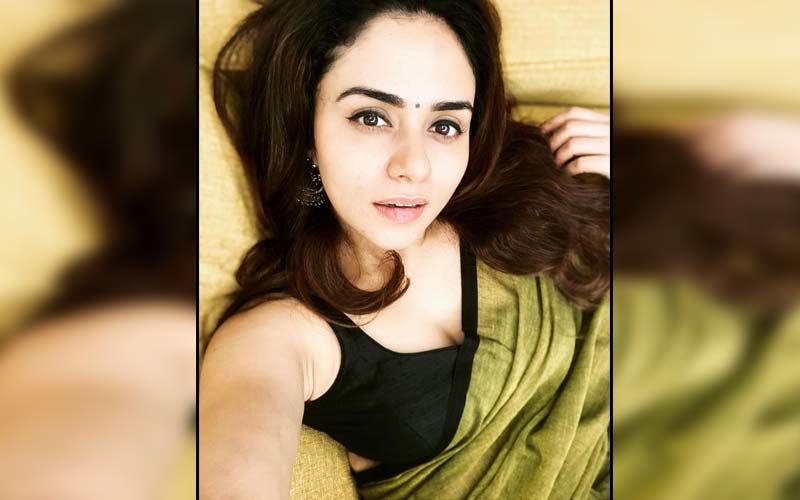 For a while now, actress Amruta Khanvilkar has been posting Yoga series on her Instagram handle. Starting with a reel, the actress has been sharing various yoga poses. Doing perfect yoga poses, the actress is also blessing the fans with positive energy through her captions under these posts.
Looking steaming hot in her new yoga outfit, the actress recently took to her Insta to flaunt a new Yoga pose.
Amruta looks gorgeous as ever, but as mentioned earlier, her yoga outfit is totally bringing out the actress's hotness. Showing fans her expertise in the way of life, Amruta did a perfect yoga pose. As we can see from her pose, it looks like the actress has mastered the balance on one hand and one leg. She also gave an important message through her caption saying "The challenge is to calm your mind ..... the body follows ....". But as she showed fans, the importance of yoga, Amruta also set up some new trendy yoga looks for her female fans.
Meanwhile, on the work front, the actress will soon be appearing on the big screen with her upcoming Marathi film, Pondicherry. ANd talking about her yoga series, it seems like she'll be posting more of such yoga posts, soon.
Image source: instagram/amrutakhanvilkar