Amruta Subhash Empathises With The Agony A Frontline Healthcare Worker
Amruta Subhash empathizes, COVID-19 brought many setbacks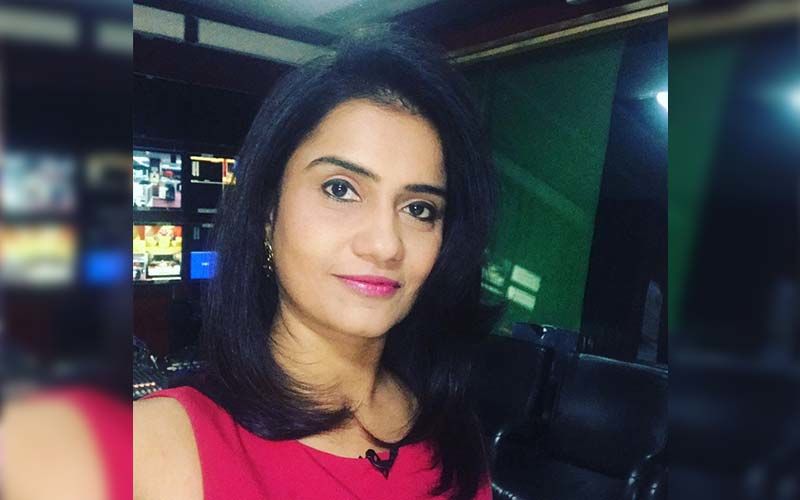 Amrutha Subhash is a very renowned actress in Marathi and Hindi Film Industry. She mainly has known for blockbuster Marathi movies like Shwaas and Astu and Bollywood blockbuster movie Gully Boy. She proved her mettle on OTT platforms as well. Amruta also relishes a colossal fan following on social media. Recently, she has shared a post where she has shared her compassion for the COVID-19 patients and urges people to take all safety measures against the hazardous impact of the virus.
She shared the words of a healthcare worker in the repost – "To the very few who'll take the pains to read this, I want to give you a glimpse of the past two weeks of my life... I've been telling people that their 22-year-old son has died, lying to patients, telling them theek ho jaoge, when I know to my bones vo theek nahi honge..., hearing breathless women crying Allah Allah in anguish all night, watching people break down in front of me... the last words of one of our patients before my friend intubated her was that she has an 11 and 4-year-old at home, not to let her die (she died), telling children that they may not get their mother's body, mother's standing before us with folded hands asking us to save their children's lives, looking at packed bodies and telling myself to stop thinking and go on with my work… Working as hard as I can wishing other healthcare workers would do the same for my parents if they were to be hospitalized with covid… Coming back from my duty and crying about all of that I am forced to do/forced to watch… Crying about how I could have been a little more patient and a lot more loving to people who are suffocating to their deaths.. (6 hours in PPE all the while anxious about being exposed, anxious about dying just like our patients does not exactly leave you the sweetest person). To think that the pain I feel as a spectator is not even a quarter of the pain that our patients/their relatives feel. My overthinking has reached heights where I ask myself if I should tell my folks that I do not wish to be intubated if I were to die of covid. Trust me your lockdowns are not difficult…You haven't seen the horrors we see… I wish I could show you videos of the pain I see, just to scare everyone enough for you to stay inside… Saying that it's difficult is the understatement of the century... I do not want to see this pain... None of us do. Do not put us through this. Do us a favor, I am not asking you to stay home, I understand that not everyone has the luxury to do that... Just wear your masks when you are out…"
The fans are appreciating the step of the actor very much and expressing their concern by words in the comment box. Amruta Subhash was a postgraduate of the renowned school of acting, National School of Drama. Her talents for performance on stage and for the craft have got Amruta an Oscar nomination also.



Image source: Instagram/amrutasubhash