Anuradha: Sanjay Jadhav Finds Himself In His Element While Shooting; Watch This VIDEO From His Shoot Diaries
Sanjay Jadhav reveals his second love apart from the camera, watch here!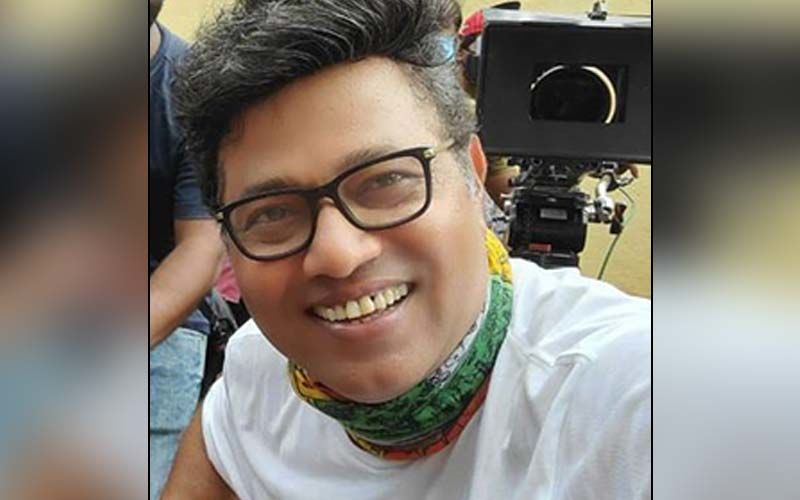 The talented and versatile filmmaker of the Marathi Industry, Sanjay Jadhav is an ardent user of social media and always shares a glimpse of his work on social media with his fans. Recently, on Instagram, he posted two videos that revealed another love apart from the camera. In one video Sanjay Jadhav can be seen on the camera trolley and in another video he can be seen playing cricket. While shooting "Anuradha", Sanjay and crew members steal time for leisure. He captioned the post as – "My passion…" The fans and colleagues of Sanjay Jadhav poured their love on the post with emojis of love, fire, and hearts and in the comment section.
Presently, Sanjay Jadhav is shooting his debutant web series titled "Anuradha". Earlier, he also shared some pictures behind the scenes of him analyzing the shoots on his Instagram handles. Sanjay Jadhav's next Marathi web series is touted to be a suspense thriller titled, "Anuradha" and it's a debutant directorial web series. It features notable actors like Siddharth Jadhav, Tejaswini Pandit, and Sachit Patil in key roles.
The producers of "Anuradha" will soon premiere it on the Marathi OTT platform "Planet Marathi".Sanjay Jadhav is a Marathi film director who always tries to achieve beyond his limits and trying new things in his long filmmaking career and blessed the Marathi industry with films like "Ye Re Ye Re Paisa", "Fakta Ladh Mhana", "Lagna Mubarak", "Luckee", "Pyaar Vali Love Story", among few.



Image Source: Instagram/sanjaysjadhav