Anuradha: Sanjay Jadhav Shares BTS Moments From The Sets Of His Upcoming Marathi Web Series
Sanjay Jadhav stuns his fans with the latest behind the scenes from Anuradha and gets praised for his dedication.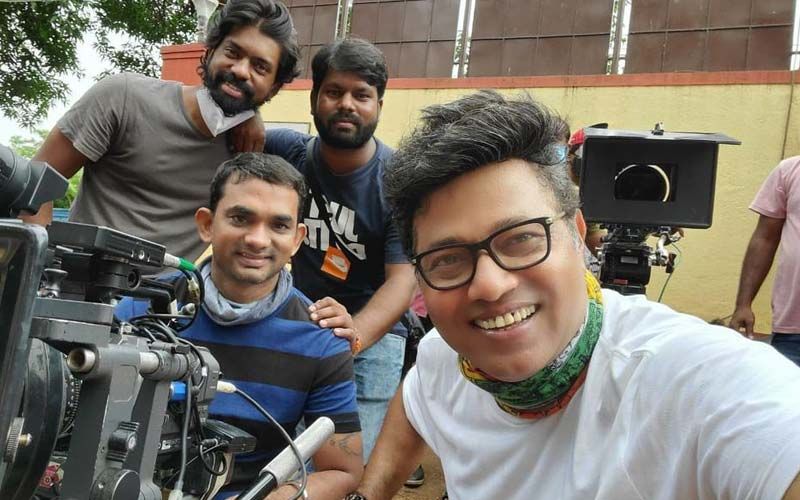 The Marathi industry's versatile filmmaker, Sanjay Jadhav recently revealed his upcoming and first-ever web series "Anuradha" on his social media. Since the news of the upcoming project, his fans are yearning to hear the updates on the web series and be able to watch it sooner.
Now, the latest is that Sanjay Jadhav is teasing his excited fans and giving them a short glimpse on the shooting of the web series, sharing some pictures of him analyzing the shoots on his social media. He took to his Twitter and posted the behind scenes of the web series. Sanjay Jadhav was seen as focused and dedicated on the shoot. Many of his fans showered him with good wishes and a successful release after seeing his post.

Sanjay Jadhav's upcoming suspense thriller web series titled, Anuradha will be his first directorial web series. It stars notable actors including Siddharth Jadhav, Tejaswini Pandit, and Sachit Patil in prominent roles. Anuradha will soon reach the audience through the upcoming Marathi OTT platform "Planet Marathi".
Sanjay Jadhav is known for being the most talented and versatile filmmaker in the Marathi Industry. The filmmaker has always gone above and beyond his limits and tried new things in his long filmmaking career and blessed the Marathi industry with films like Ye Re Ye Re Paisa, Fakta Ladh Mhana, Lagna Mubarak, Luckee, Pyaar Vali Love Story, and many more.
Image source: Instagram/sanjaysjadhav