Arya Ambekar Croons For Ajay-Atul In The Upcoming Marathi Blockbuster Chandramukhi
Aarya Ambekar's dream comes true, records a song with Ajay-Atul.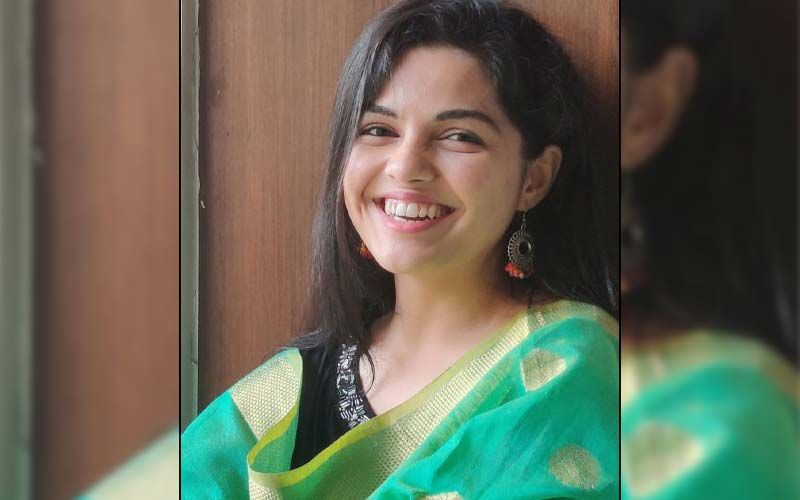 Arya Ambekar croons for Ajay-Atul in the upcoming Marathi Blockbuster movie Chandramukhi. Marathi Singer Aarya Ambekar felt fortunate about her recent assignment of recording a Marathi song for the film 'Chandramukhi' of Prasad Oak. The song is composed by the distinguished Marathi composer and musician Ajay Atul and the young singer is very much elated that her voice has been chosen for the song.
Arya has expressed her delighted feelings on social media for the composers and wrote: "Dreams do come true!!! Wish I could describe in words how enriching, each and every priceless moment, in the constant musical company of these geniuses, was for me! Thank you so much Ajay dada and Atul dada for deeming me fit for the extremely beautiful, other-worldly song from @thechandramukhi, for being so patient and understanding throughout the recording process, and just for being you..
Also, gratitude to all my well-wishers who always wished for me to sing for @ajayatulofficial !"
Check here :
Aarya has given her voice to the songs of many popular Aarya Marathi films, few of them are 'Balgandharva', 'Readymix', 'Ti Saddhya Kay Karte' & 'Photocopy', etc. She has also sung many title tracks of Marathi TV Shows and the most acknowledged are 'Tula Pahate Re', 'Aggabai Sasubai', and 'Maza Hoshil Na'.
Image source: Instagram/ambekaraarya