Ashok And Nivedita Saraf Wedding Anniversary: Here Are Some Of The Best Hits By Marathi Veteran Superstar Couple
Marathi industry's favorite couple, Ashok Saraf and Nivedita Saraf have officially spent 31 years together. Take a look at these blockbuster movies by the couple.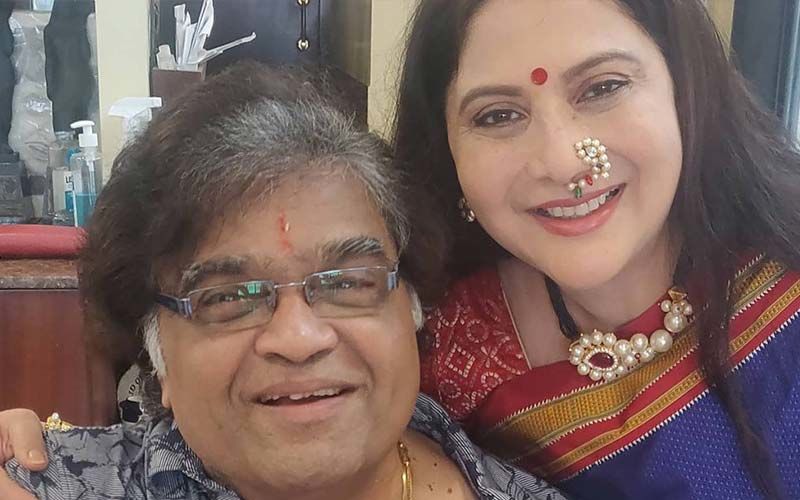 The famous Marathi Veteran Superstars and couple Ashok Saraf and Nivedita Saraf are some of the most favorite and adorable duos of the Marathi industry. Ashok and Nivedita got married on 28th June 1990 at Mangeshi Temple in Goa and today celebrating their wedding anniversary we have brought back their evergreen movies which they have worked together in.
1. Mamla Poricha
The evergreen movie "Mamla Poricha" has Laxmikant Berde, Ashok Saraf, Nivedita Saraf in prominent roles. The film shows the story of Balal Baghde (Ashok Saraf) a womanizing manager of a reputed company and eyes every girl working in the office. He targets Bhanumati Pawar (Shubhangi Rawate) and Nanda Karvande (Nivedita Joshi) frequently who don't agree to his demands and getting tired of behavior the duo think of taking revenge. The film explores romance and comedy.
2. Navri Mile Navryala
Navri Mile Navryala is a Sachin Pilgaonkar directed movie released in 1984. The movie has Ashok Saraf as Balasaheb Inamdar and Nivedita Saraf as Kala Devi. It is a family drama that revolves around two families with different cultures, and how their servants make them dissolve the so-called class difference and turn the house into a home is worth the watch.
3. Feka Feki
The most famous 1989 film, Feka Feki which stars Ashok Saraf, Laxmikant Berde, Nivedita Saraf and Savita Prabhune in the lead roles is a must-watch. The film which tells us about a married couple's life that undergoes hilarious repercussions since the suspicious wife always questions his fidelity and confronts him over trivial matters is filled with laughter and romance.
4. Tu Sukhkarta
Ashok Saraf and Nivedita Saraf's yet another blockbuster movie "Tu Sukhkarta" is a decent comedy and emotional drama. The film shows us the reverence in God and the importance of devotion in life. Varsha (Nivedita Saraf) who has devoted her life to spirituality and intended not to get married but her brother Manohar (Laxmikant Berde) takes the help of a marriage bureau who sends their agent Vinayak (Ashok Saraf) to guide her.



Image Source: Instagram/nivedita_ashok_saraf