Bhadrakali: Digpal Lanjekar Unveils Teaser Of His Upcoming Period Film On The Life Of Marathi Empire's Only Woman Sarsenapati Umabai Dabhade
Digpal Lanjekar's period Marathi film Bhadrakali's teaser motion poster unveiled for the audience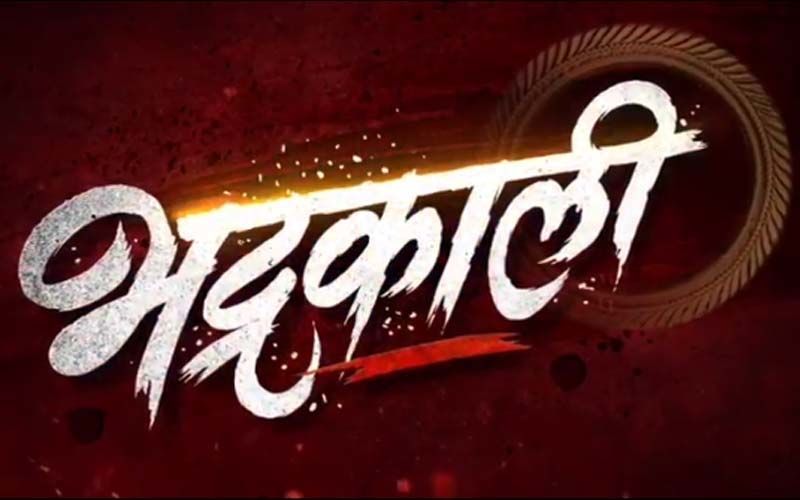 Digpal Lanjekar, the known Maratha history enthusiast has launched the teaser of his new historic, period cinema after the phenomenal success of his last outing "JungJauhar". The movie "JungJauhar" was a story based on the glories of extraordinary Maratha warriors.
Recently, Digpal has updated Instagram handles with a stunning video of his upcoming period movie "Bhadrakali". Digpal claimed that the story of Bhadrakali is based on the story of one and only female warrior in history. He captioned the post as - "भद्रकाली" शिवराज्याभिषेकाने प्रस्थापित झालेले मराठी साम्राज्य सरसेनापती खंडेराव दाभाडे यांनी गुजरात पावेतो भिडवले... ते आपल्या अद्वितीय पराक्रमाने राखणाऱ्या ... मराठा साम्राज्यातील "एकमेव" महिला सेनापती "श्रीमंत सरसेनापती उमाबाईसाहेब खंडेराव दाभाडे" यांची इतिहासांच्या पानांमध्ये दडलेली महागाथा... ("Bhadrakali" Khanderao Dabhade, the Commander-in-Chief of the Marathi Empire established by the coronation of Shiva conquered Gujarat ... She is the "only" female commander in the Maratha Empire who maintains her unique prowess.. The Commander-in-Chief Umabaisaheb Khanderao Dabhade" The hidden warrior in the pages of history. The acclaimed producer Puneet Balan is producing the film with writer Digpal Lanjekar, Prasad Oak director of National Award-winning film, music composers, and singers Ajay-Atul.
Talking about the work front, Digpal Lanjekar's "Pavankhind" is slated to release on 10th June'21. The Marathi movie "Pavankhind" is based on the life of an extraordinary warrior, the great 'Baji Prabhu Deshpande'. The well-celebrated legend of Baji Prabhu is intricately linked with an important rearguard battle enabling Shivaji's escape from Panhala fort. "Pavankhind" is produced under the banner of Almonds Creations.
Image source: instagram