Bhushan Pradhan Shares A Glimpse Of His Birthday Shenanigans With Fans
Take a look at these awesome shenanigans from actor Bhushan Pradhan's amazing birthday party.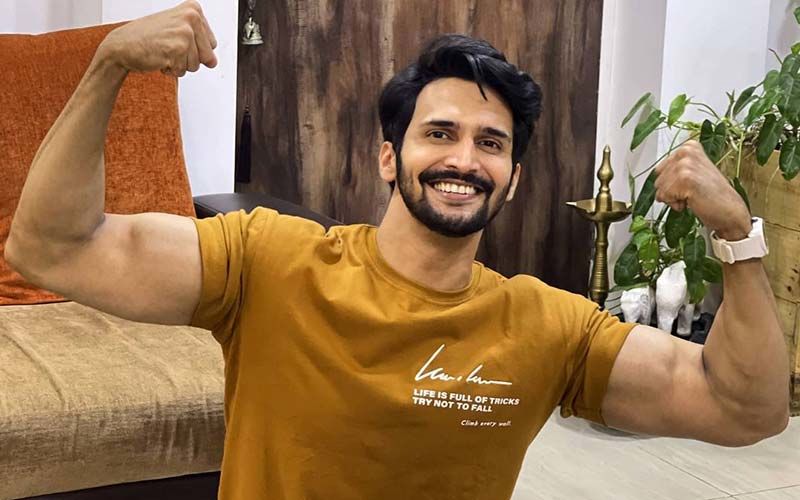 Recently, India's Most Desirable Man Bhushan Pradhan celebrated his birthday in an amazing way with his family and friends. Although the actor celebrated his birthday at home, his friends visited him to wish him on his special day. Recently, after his birthday, the actor shared a glimpse of his party with fans on his Insta handle. His recent posts on Insta showed how amazing his birthday was.
As we can see in the following picture, Bhushan's family and friends brought him 3 different cakes. Among them, one was very special as it contained all of his favorite things in life.
The actor shared a video opening that cake. As we can see in this video, the cake had a topping of all the gym equipment as the actor is a gym freak and a fitness icon. And, surrounding this cake was a reel containing pictures from his various films. The actor looked very happy and enjoyed his birthday so much. He also shared a post containing his pictures with people who visited him.
As we can see in these pictures various friends visited Bhushan on his birthday. And, among them was his best friend and a renowned actress, Pooja Sawant. Looking at all these lovely posts, we can clearly say that Bhushan had an amazing birthday celebration. His fans also wished him with stories, posts, and comments on his posts.
Meanwhile, on the work front, the actor will soon be seen in his upcoming Marathi comedy film, Lagna Kallol.





Image Source: Instagram/bhushan_pradhan