Bigg Boss Contestants Kishori Shahne Bonds With TV Fraternity Divas At A Glamorous Party
Bigg Boss divas gather and share a lovely moment together at designer Rohit Verma's birthday party. Check out this post from actress Kishori Shahane's Insta handle.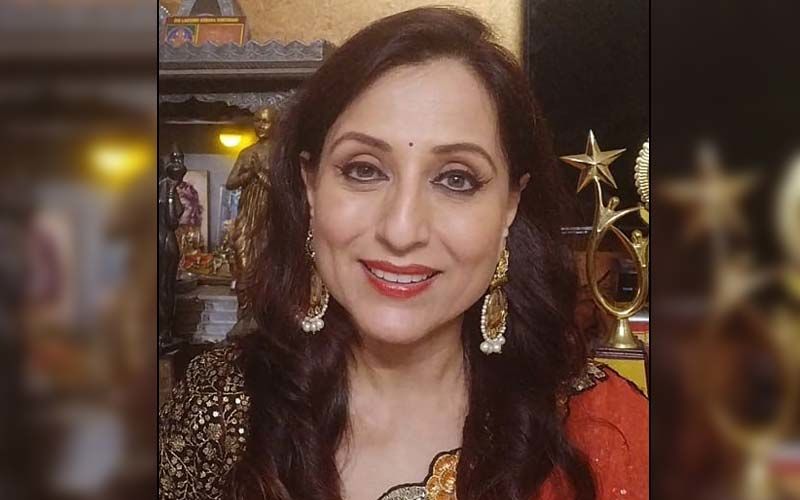 Actress Kishori Shahane is one of the best veteran actresses and dancers in our industry. She has done many Marathi and Hindi TV series and films. Her appearance in the second season of Bigg Boss Marathi gave an exponential rise to her fame. The actress was recently seen at famous Bollywood designer Rohit Verma's birthday party, where she met many of her friends. It felt like a reunion of the Bigg Boss divas, as every friend she met has already been a part of the Bigg Boss family.
The actress shared some pictures with her friends from this party, on her Insta handle. Her pictures included actresses Urvashi Dholakia, Deepshikha Nagpal, Munisha Khatwani, and Smita Gondkar.
All of these actresses have been a part of Bigg Boss for different seasons with Kishori being in the 2nd season of Bigg Boss Marathi, Urvashi in Bigg Boss season 6, Deepshikha appeared in the 8th season, Manisha made a wild card entry in the 6th season of Bigg Boss, and last but not least actress Smita Gondkar was the second runner up in the 1st season of Bigg Boss Marathi. Seeing all of these Bigg Boss divas at one place made it look like a Bigg Boss fraternity.
As this was the party of one of the most famous designers of Bollywood, everyone was flaunting their glamorous looks at this party. Talking about Kishori, she looked really gorgeous in her green traditional dress. The actress also brought her son Bobby to the party. As Kishori said in her caption, it is really nice to sometimes take breaks and catch up with your friends!
Meanwhile, on the work front, this renowned actress is playing one of the key characters in her new Hindi TV series Ghum Hai Kisike Pyar Mein, which is a love story of a police officer. Kishori is playing the role of female matriarch Bhavani Chavan who's the aunt of the main character, in this show.
Image source: Instagram/kishorishahane