Bigg Boss Marathi 3: Contestant Shivleela Patil Leaves The House Due To Medical Reasons
Bigg Boss Marathi 3 exclusive: One of the housemates of Bigg Boss Marathi season 3, Shivleela Patil leaves the house due to medical treatment, Bigg Boss officially announces closure of voting lines.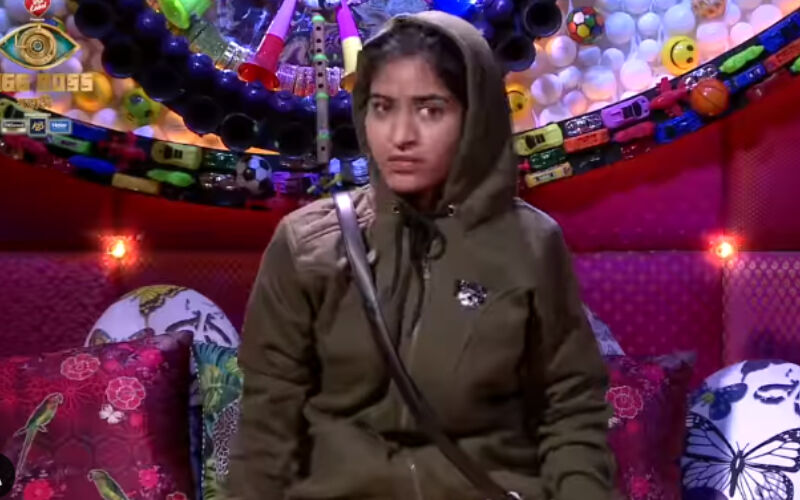 Bigg Boss Marathi's latest episode commenced with the task called "Hallabol". All the nominated contestants participated in the task but Shivleea Patil is not part of this task. As per the reports, Shivleela could not participate in the task due to her health problems. However, Shivleela was performing well in the house in the first week, but unexpectedly, she became unwell in the second week.
Therefore, as per the rules, Bigg Boss called Shivleela into the confession room and asked her to rest in the Captain's room due to her health problems.
After talking to her, Bigg Boss revealed that Shivleela is unwell even after having medicines and enough rest, therefore, Bigg Boss directed Shivleela to leave the house to take proper medication and treatment. The official Instagram of Bigg Boss Marathi 3 informed that – " या आठवड्यातील नॅामिनेटेड सदस्या शिवलीला पाटील यांची प्रकृती बरी नसल्यामुळे त्या काही काळ डॅाक्टरांच्या सल्ल्यानुसार वैद्यकीय उपचारांकरिता बिग बॅासच्या घराबाहेर असतील. त्यामुळे आजपासून व्होटिंग लाईन्स बंद असतील याची कृपया नोंद घ्यावी. पाहा #BiggBossMarathi3 दररोज रात्री 9.30 वा. #ColorsMarathi वर आणि कधीही @voot वर. (Translation - This week's nominated member Shivlila Patil is not feeling well and will be out of Bigg Boss's house for some time for medical treatment as per the doctor's advice. Please note that voting lines will be closed from today. Watch # BiggBossMarathi3 every night at 9.30 pm. On #ColorsMarathi and anytime on @voot)". The post flooded with mixed reactions in the comment section and fans seems unhappy with this news.
Further, Bigg Boss also directed Shivleela to go out from the door located in the house's confession room, post that Bigg Boss announced to close the voting lines for this week as Shivleela Patil is out of the house for medical treatment.
However, there is no official announcement from the makers about Shivleela's return in the house post recovery and about resuming the reality show.
Meanwhile, Shivleela Patil was one of the nominated contestants this week with Shivleela, Jay Dudhane, Gayatri Datar, Vikas Patil, Vishal Nikam, Aavishkar Darwhekar, and Neelam Shah.
Image source: Instagram/colorsmarathiofficial