Bigg Boss Marathi 3: Mira Jagannath Digs Up An Old Memory Of Surekha Kudachi Mistreating Her On A Serial's Set
Actress Mira Jagannath brings out the memory of her previous meet with actress Surekha Kudachi on the set of a Marathi serial. She also mentions that they had an argument, as Surekha mistreated Mira on the set.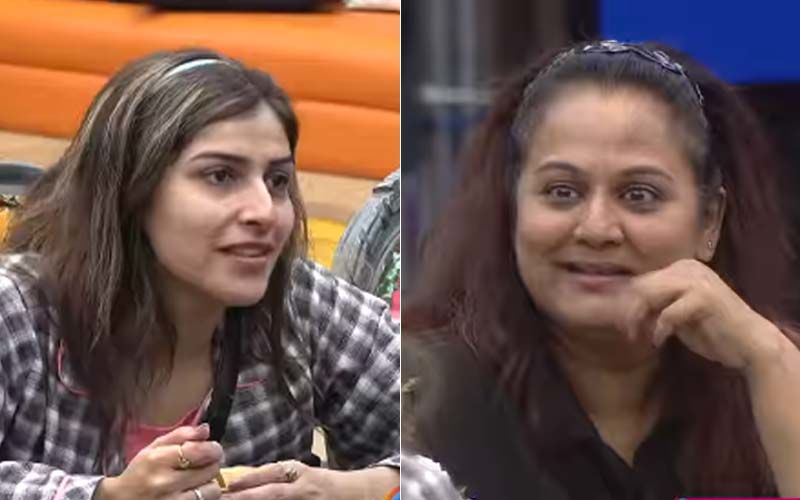 The house of Bigg Boss Marathi is always filled with interesting moments, as various actors live under one roof during their time at Bigg Boss. And when in one room, the actors are bound to cross each other's path constantly, but whether it would result in a nice momentum or an argument, depends on the situation. And when these actors meet each other, various stories and memories come out, as they have a lot to talk about. Recently, actress Mira Jagannath brought out the memory of her first meet with actress Surekha Kudachi.
While having a nice talk at the dining table, Mira told Surekha that they've met each other before. As Surekha found it hard to recollect the memory, Mira told her that she was her co-actress in the Marathi serial Nakalat Ghadle Saare. Getting surprised to hear that, Surekha asked her about her role and Mira told her about the role.
Further, while talking about their first encounter, Mira mentioned that they had an argument on the set. And when Surekha asked her what the reason was, Mira replied saying that Surekha mistreated her and threw her bag away on the set. Unlike their first meet, both the actresses looked happy around each other and this conversation didn't turn out like the last one.
Like this memory of Mira and Surekha, many more are yet to come as the show goes further. Even though it's a bad memory or a good one, it won't necessarily decide how these contestants will react to each other. Because as we saw in the video, Mira and Surekha have forgotten about their argument and seem to be living in harmony, but that won't always be the case. Thus, never forget to stay tuned with us, as we'll be bringing you more interesting stories like this one.
Image source: Instagram/colorsmarathiofficial