Bigg Boss Marathi Season 3: Sneha Wagh Gets Uncomfortable When Ex-Husband Avishkar Darvekar Recites This Romantic Poem
Sneha Wagh gets uncomfortable while her ex-husband recited a romantic poem in the house of Bigg Boss.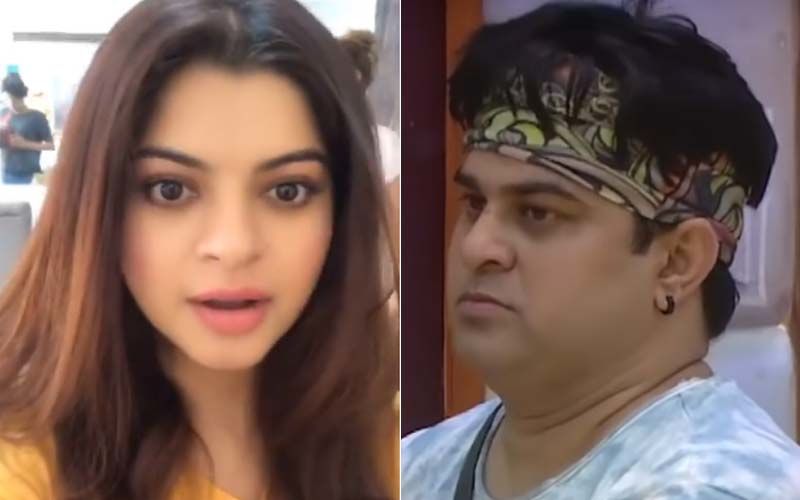 People were already excited about the 3rd season of Bigg Boss Marathi, but the inclusion of actress Sneha Wagh and her ex-husband Avishkar Darvekar made the show more interesting. Since the premiere of the show last Sunday, the separated couple has been getting all the attention on the show. Their journey in the show has already started and the audience is excited to see how they react to each other.
Talking about them crossing each other's path, recently a moment from the show has caught everyone's attention on the internet. On the first day of the show, all the contestants were spending quality time in one room. And while they were doing that, actor Avishkar Darvekar called them and asked if he could recite a poem. As everyone agreed, Avishkar recited a beautiful romantic poem. As the actor recited a romantic poem, his ex-wife Sneha Wagh was seen getting uncomfortable as she wasn't looking at him. Also, when Avishkar asked her if she knew the poem, Sneha gave a blunt reply saying that she has never heard this poem.
This moment caught everyone's eyes on social media. Looking at Sneha's reaction, it was an obvious one, as the couple had come together under one roof unknowingly. For those of you who don't know of Sneha and Avishkar's past, the couple got married when Sneha was just 19 years old. But after a few tears of their marriage, the couple got separated, and having to live with each other after so many years must be obviously awkward for them. But who knows what will happen next, but the audience sure looks interested to see how this separated couple will spend their time in the house of Bigg Boss Marathi.



Image Source: Instagram/the_sneha youtube/marathibana