Bigg Boss Marathi Season 2: Heena Panchal Evicted From The House
Heena Panchal faces the snag of being in the bottom 2, against Shiv Thakre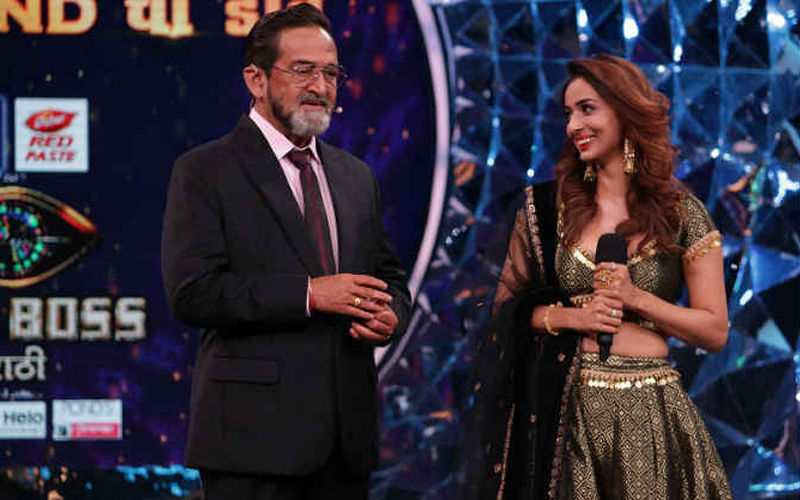 Heena Panchal one of the strong contenders for the trophy of Bigg Boss Marathi Season 2, gets evicted in this 'Weekend Cha Daav'. Although Heena's fans are disheartened, Heena made them proud by giving a tough competition in the past to strong players like Abhijeet and Vaishali. This week's eviction was a tough competition as Shiv and Heena were the only two contestants in danger zone, both being favourite of audiences.
Why fans loved Heena? Her impeccable dance moves, her innocence and appeal, her language and strong dedication in tasks! What they did not like? The fights and non-stop arguments! These insights were always brought to Heena's notice by host Mahesh Manjrekar.
What we could see in the last couple of weeks is that Heena was always saved with higher number of votes against Kishori and Veena. This time her competition was with another equally strong candidate Shiv, which became a downside for her.
What came as a surprise was, in the last week Heena made deliberate amends in her behaviour based on host Mahesh Manjrekar's suggestions, whereas Shiv was the one to commit more mistakes. Regardless of these factors, the audience is the ultimate authority to choose who they think is suitable for the title of 'winner' in the house of Bigg Boss Marathi Season 2.
Shiv's fans are now keen to find out whether he takes this as a serious warning or not, to level up his game and emerge as a winner!


Image Source:- instagram/bigbossmarathi/loksatta